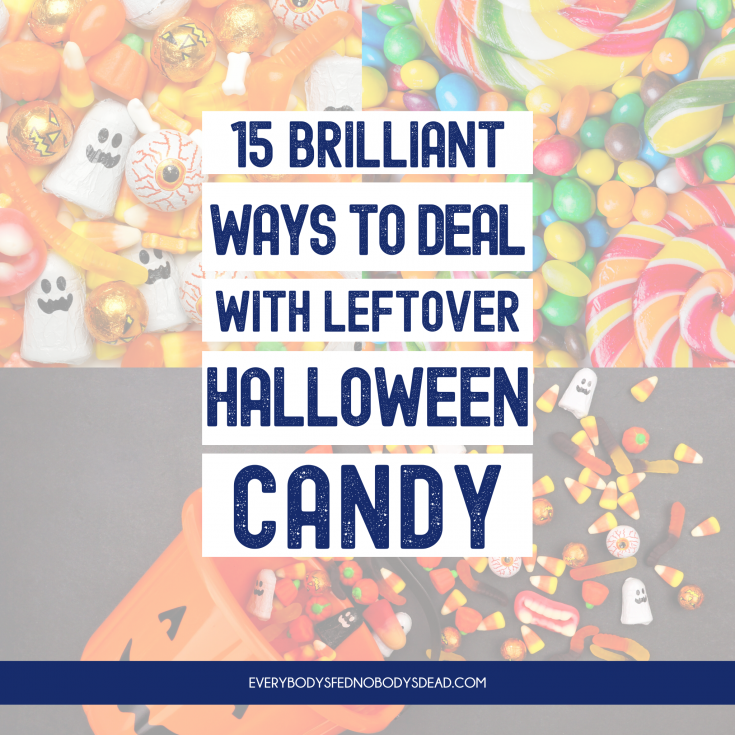 Trick-or-treating is an odd tradition – you essentially buy a bunch of Halloween candy and then put on a costume and trade the candy. Hopefully, you trade for better candy than you originally bought, but inevitably you end up with some tootsie rolls and lollipops.
You spread your candy on the counter or floor, sort out the best stuff, and then…
Then, you have to figure out how to deal with all the leftover candy.
[Read more…]

about 15 Brilliant Ways to Deal with Leftover Halloween Candy