We are a participant in the Amazon Services LLC Associates Program, an affiliate advertising program designed to provide a means for sites to earn fees by linking to Amazon.com.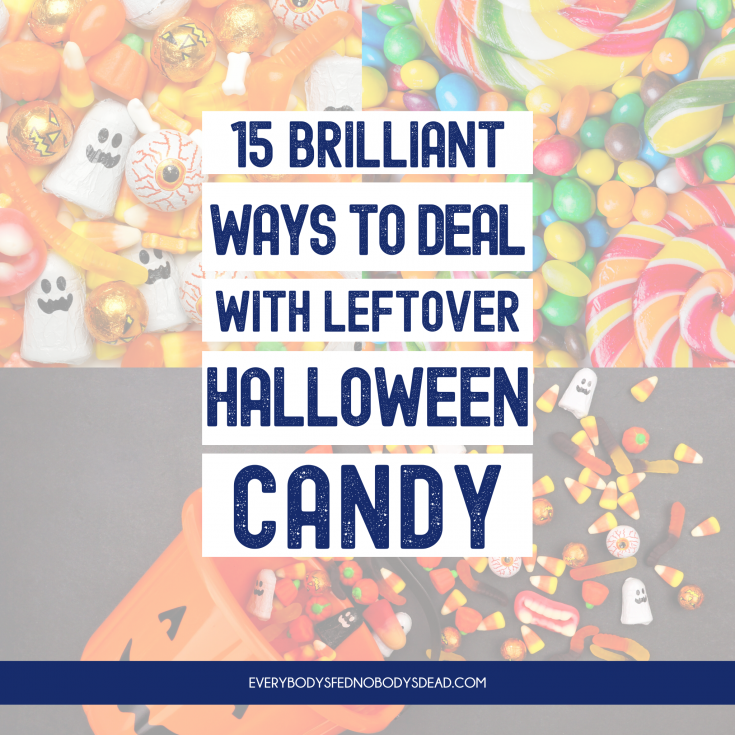 Trick-or-treating is an odd tradition – you essentially buy a bunch of Halloween candy and then put on a costume and trade the candy. Hopefully, you trade for better candy than you originally bought, but inevitably you end up with some tootsie rolls and lollipops.
You spread your candy on the counter or floor, sort out the best stuff, and then…
Then, you have to figure out how to deal with all the leftover candy.
Somewhere along the way, this got kind of complicated, and now that you're a parent, you have to figure out the rules for candy in your home.
I remember being a kid, thinking I can't wait until I grow up and then I can eat all the candy I want!
Ah, the naivety of our youth.
So now you're a parent. And while trick-or-treating with your kids is fun, it also means your kids come home with gallons of candy. Or worse, goodie bags.
Maybe you let your kid go crazy and eat whatever they want. Maybe your kids are only allowed one piece a day, or they're only allowed a certain amount of candy, and they can choose when to eat it. Maybe you just hate having candy in your house because it creates power struggles, or you don't want to be tempted to indulge, so you're just desperate to find a way to get rid of it.
No matter how you handle leftover Halloween candy, this post will give you a ton of new ways to get creative with it! Whether you donate, trade it, or use it for crafts or science experiments, this is the best list of how to deal with leftover Halloween candy:
1. Don't
Yup, my first solution is don't deal with it. Rather than wasting energy and stress monitoring your child's consumption, choose not to.
I first heard of this idea in the post, Why You Should Stop Giving So Many F*cks About Halloween Candy, from Beth at The DGAF Mom Blog.
Even if you decide you don't agree with this idea, please go read Beth's post. Her information about intuitive eating and letting kids regulate their own eating habits is well-researched, and an included quote from a world-renowned expert details a step-by-step plan you can choose to implement with your kids immediately.
And trust me, I get the hesitation – as parents, we want to help our kids make good choices, and letting them eat all the candy they want seems counter-intuitive. Beth discusses her own hesitations in the post and shares the personal results from her own children.
2. Bring in the Switch Witch
If you just can't get behind the idea of letting your kids have free reign with the Halloween candy, this idea might appeal to you.
If you haven't heard of the Switch Witch before, you can learn more on the official site, where they sell official dolls and books, and apparently, there's even an app!
The basic idea is that your child puts their leftover Halloween candy on the front porch when they go to bed, and in the morning their candy has been replaced with a toy/gift. It's a concept similar to that of the tooth fairy, but rather than some fairy sneaking into your child's room and paying for teeth (to what? Build a castle made of teeth? The tooth fairy was always creeped me out…), a witch takes all of the delicious candy your child has worked hard to collect and replaces it with a cheap plastic toy.
So you have to spend more money, but at least there's no more candy in the house, right?
I personally think this is a cute idea, and I like that it's customizable to your own family. You can choose to go big and purchase your own Switch Witch (kind of like an Elf on the Shelf. I have very strong feelings about dolls watching me and moving around my house for an entire month, but it's cool if you're a fan.) and read the book, or you can just use the concept and tell your kids to trade-in their candy for something cooler. You can choose the gift or they can, you can increase the value of the gift based on the amount of candy they relinquish… Really, the sky's the limit.
When I got tired of my toddler's pacifier, I let her trade it in for a toy of her choosing. She picked out a Buzz Lightyear at Target and handed over her pacifiers (in a plastic baggie) to the cashier. She only asked about her pacifier again a few times, and I always reminded her that she had made the choice to trade it in. Worked like a charm!
But not everyone is a fan of the Switch Switch; Julie Dillon's post, 3 Reasons to Ditch That Halloween Switch Witch, brings up some excellent arguments, including intuitive eating and teaching our children not to give food power.
Sarah at the Dandelion Seeds blog suggests having kids trade in candy for a special event rather than a toy. Kids crave quality time with mom and dad, so use this as an opportunity to create memories that will last much longer than sweets.
Whether or not you're a fan of the Switch Witch, there's no judgment here! Motherhood is about survival – we're all just doing the best we can.
3. Donate/Sell the Candy
You can use this in conjunction with the Switch Witch, or you can make it it's own event, where the kids choose how much to give away and where to donate it. Encouraging kids to show love and kindness is an important part of parenting, so why not use Halloween candy as a lesson in giving?
Operation Gratitude sends candy to military personnel overseas, and they have drop-off locations all over the country. Treats for Troops and Halloween Candy Buy Back partner with local businesses (and many dental offices) to let kids exchange candy for small buyback prizes.
You can also ship candy directly to Move America Forward, and some Ronald McDonald Houses will accept candy. You can call your local Ronald McDonald House to find out their rules, but when my daughter had surgery, our hospital had a small RMH built into it, and it was an incredible blessing during a stressful time. They had Girl Scout cookies for us, which was a nice treat!
Sadly, Operation Christmas Child is no longer accepting candy in their Christmas boxes.
4. Get Creative
This fun activity involves candy and using your 5 senses. Sugar + education = win-win! Plus, if it keeps your kid entertained for a few minutes, you can go sneak into the pantry to indulge in your own candy without sharing.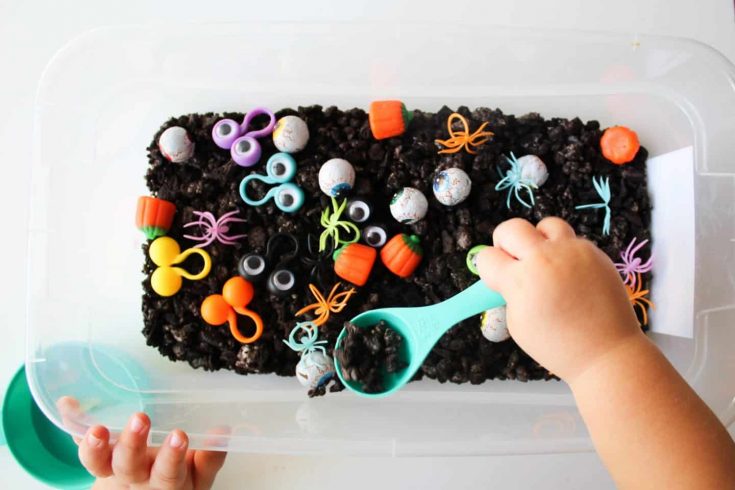 Not gonna lie – kind of kicking myself for not coming up with this idea. I love cheap stocking stuffers, and kids love when they get candy in their stockings! Just make sure not to use candy that's Halloween-themed.
Check out more stocking stuffer ideas in The Ultimate List of Toddler Stocking Stuffers.
With an entire list of science experiments to choose from, this post ensures you'll use up your Halloween candy in a fun and memorable way. Make slime, taste-test, and find out which candies float as you use up your collected goodies.
Crafters will go nuts for this list of 25 different DIY crafts involving candy wrappers. From jewelry and accessories to doll dresses and candle holders, kids and adults will enjoy these adorable activities that are perfect for being stuck inside during the winter!
5. Get Cooking
Every year I contemplate using leftover candy to make cool desserts, but I never get around to it. These posts below are filled with versatile and delicious ideas that will have your kids willingly handing over their candy!
A brilliant and simple idea that uses up the less-popular candies, this great recipe is easy and fun to make with kids!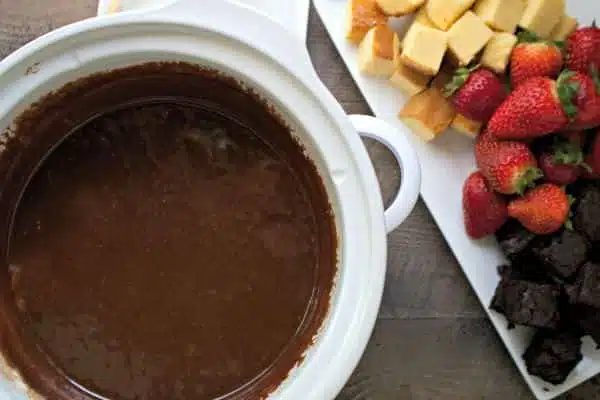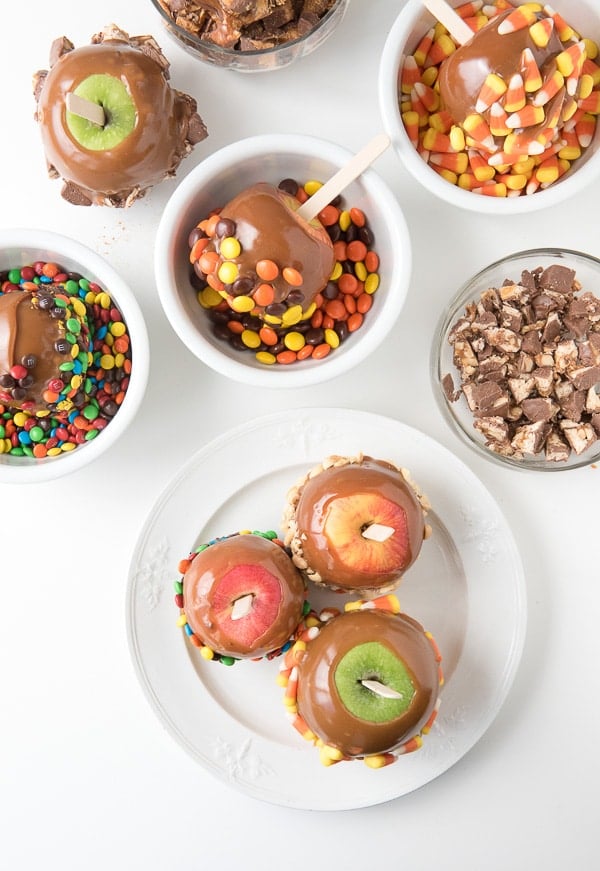 Crushed Snickers bars, peanuts, candy corn, Butterfingers… The options are endless and completely delicious! These also make fun gifts.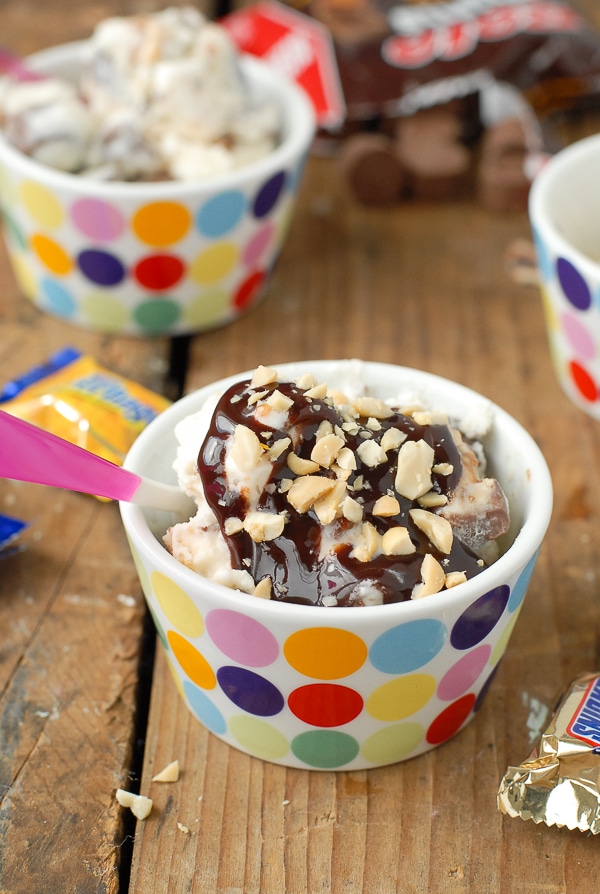 This recipe means you can have candy for breakfast without feeling guilty, right?!? BRB, off to make 10 batches…
I'm regretting finding this recipe because I need to make it immediately. This definitely seems like the definition of "death by chocolate".
Don't Let Halloween be a stressor.
If you're spending more than a few minutes trying to decide what to do with leftover Halloween candy, you're overthinking it.
Moms are too stressed out already, and it's important to pick your battles. Halloween candy? Definitely not worth your sanity. Come up with a solution that makes you and your kids happy, and then let it go.
Better yet, steal a few of the best pieces from their stash and go enjoy some chocolate and a bubble bath while your kids fight it out downstairs.
How do you use up leftover Halloween candy? Tell me below and then share this post on Pinterest!
Posts You Might Like: