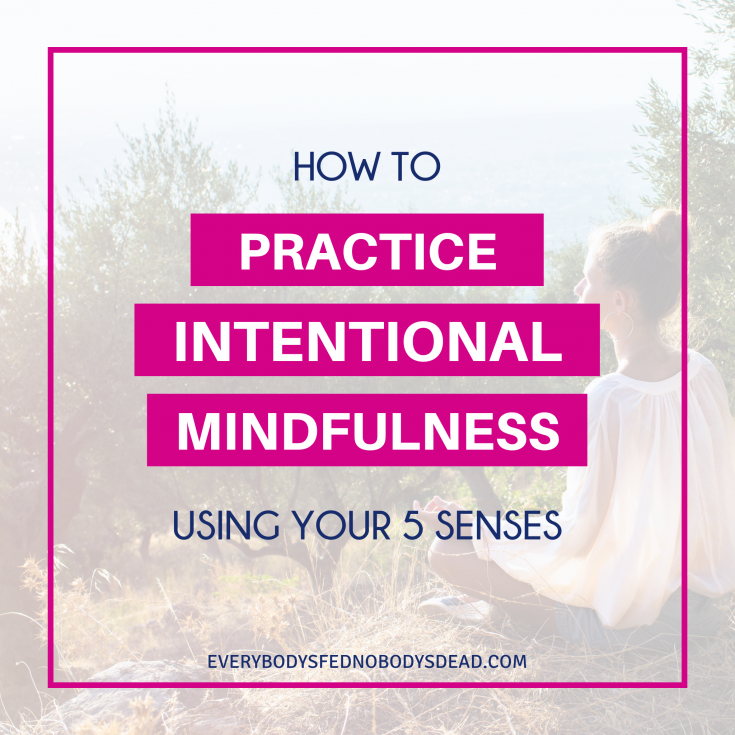 If you missed the first part of this post, pause and go read What is Intentional Mindfulness, and How Do You Practice It?
Intentional Mindfulness is really about using your 5 senses to engage in what's around you.
These skills are always with you and can be used anywhere, and they're often the key to calming your mind.
Whether it's because you're having a panic attack and need to feel grounded, or you're feeling so angry that you want to explode, engaging your 5 senses will allow you to get out of your head and concentrate on your body.
[Read more…]

about How to Use Your 5 Senses to Practice Intentional Mindfulness