We are a participant in the Amazon Services LLC Associates Program, an affiliate advertising program designed to provide a means for sites to earn fees by linking to Amazon.com.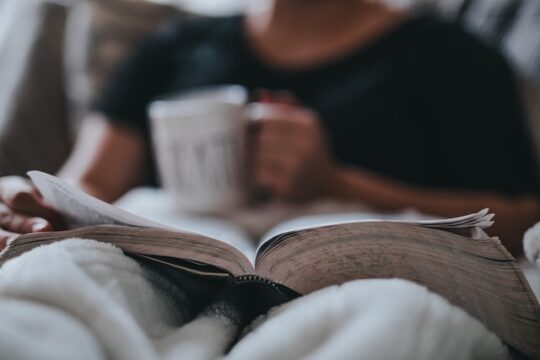 What is intentional mindfulness, and how do you practice it?
Well first, let me tell you that I am a terrible multitasker.
I don't try to pretend I'm not, but I've always wondered why I don't seem to have this amazing quality that so many women seem to possess. My husband's been frustrated more than once at my inability to listen to him AND watch a movie at the same time. Cooking three things at once sends me into a complete panic, and I need complete silence to read or work. My home is always covered in never-ending to-do lists that I struggle to keep up with.
As I've gotten older and become a mother, I've adapted to needing to multitask, but my skills haven't necessarily improved.
My husband has expressed concern on more than one occasion that I spend a lot of time on my phone and computer, missing out on time with my family. This is a valid concern that I think a lot of moms deal with at some point.
There is no perfect formula for the elusive work/life balance.
But there are steps we can take to make sure we're doing the best we can to be wholly present in whatever we're engaging in.
My therapist suggested creating separate "work hours," and allowing myself to take one or two-hour breaks from my phone. As mothers tend to take on multiple roles, it's important to know when to take off one hat and put on another, rather than trying to do and be everything at once.
I spent the majority of my life trying to become a better multitasker when I should have been learning simplicity.
I didn't realize how much this issue was impacting my mental health. As someone who suffers from anxiety and gets overwhelmed very easily, allowing myself the freedom and permission to focus on doing less has been empowering.
Moms, we're all tired. We're all overwhelmed. We're all doing the best we can.
But rather than doing multiple things poorly, what if we did less, but with more joy? What if we were actually present and engaged with whatever activity we were doing?
Let's talk about Intentional Mindfulness:
This is the idea of being actively present in your experience. You might think that you could sit in a dark, quiet room for 5 minutes and be totally relaxed, but I bet if you actually tried it, it wouldn't take you long to get bored and anxious as your thoughts began to wander…
How long can you listen to your child talk about dinosaurs before you begin to plan your grocery list?
When you're waiting in line at the DMV, do you stand quietly and notice your surroundings? Or do you pull out your phone and mindlessly browse your Facebook feed?
This is not to make you feel bad, because I am certainly guilty of this! I'm only at the beginning of my journey to be more present in my everyday life.
Stopping to smell the roses is a

lifelong

process, so let's just take it one day at a time.
Ready to learn how to apply this skill? Read part two here. Leave a comment below if this is already something you do in your daily life.
Posts You Might Like: