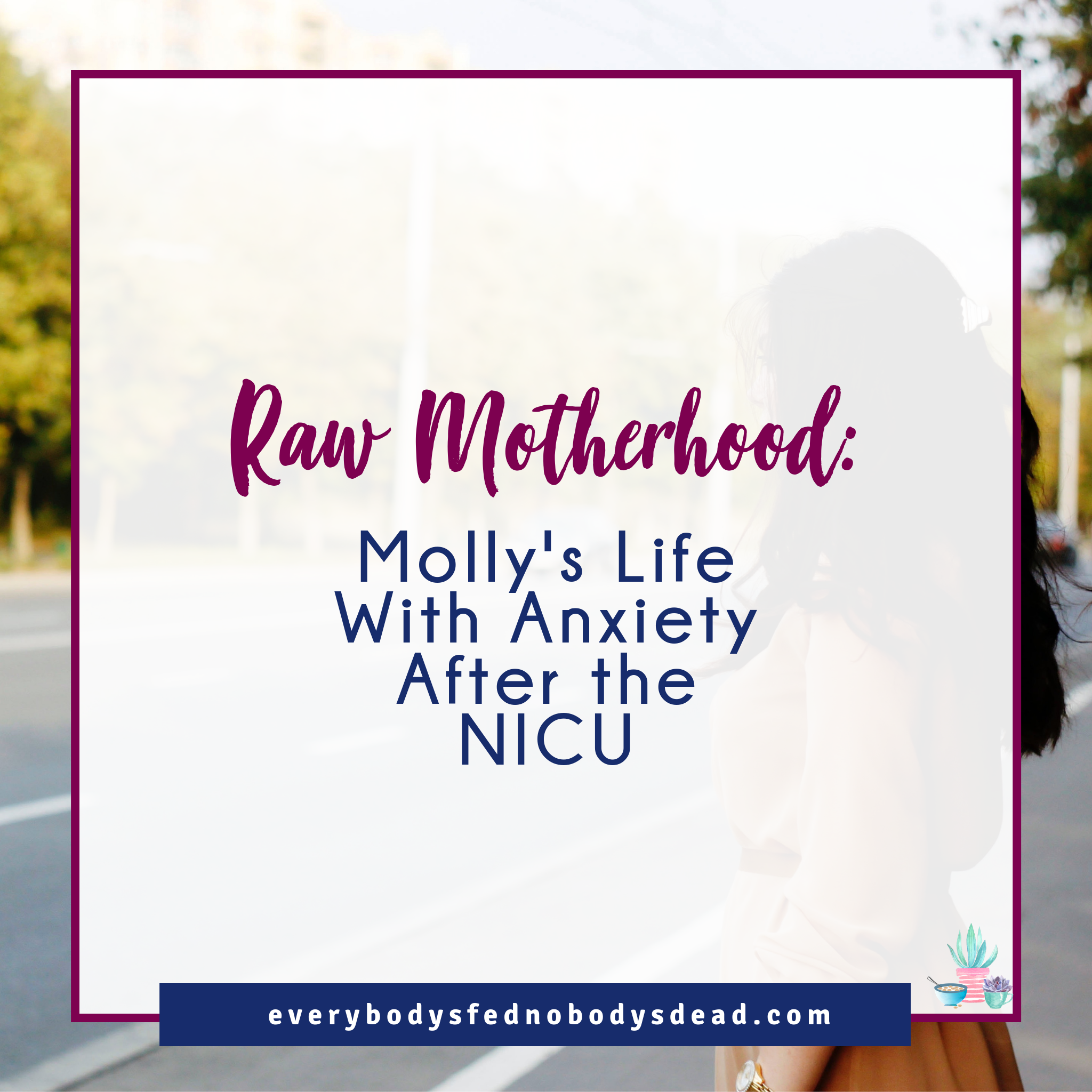 This story is a part of our Raw Motherhood series, a collection of true accounts from real moms. We hope these stories will help shed light on real issues, but we are not medical professionals and are not offering medical advice. If you are in need of immediate help or feel you could be a harm to yourself or others, please call 911.
My little peanut was born at 34 weeks on February 5th, 2017.
She was 3lbs, 11oz & 17in long, had 10 fingers and toes, and had a head full of dark hair. It was love at first sight.
Then we were separated, as she was taken to the NICU and I went to my recovery room. There were complications with my recovery and I had to go to the operating room for a D&C.
My daughter was born at 3:56 pm, but I didn't get to see her again until almost midnight. [Read more…] about Molly's Life With Anxiety After the NICU