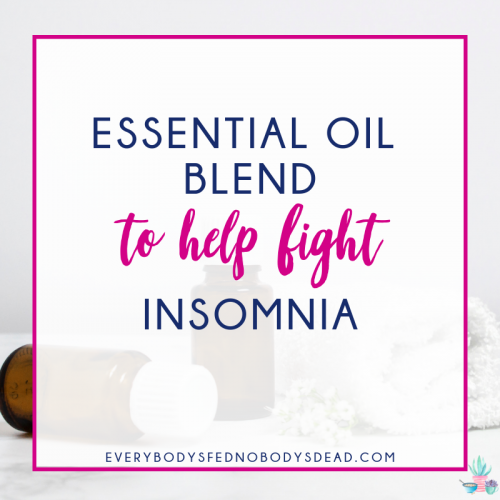 Disclaimer: I am not a medical professional, and am in no way promoting essential oils as a way to cure any ailments. You should only use essential oils with caution, especially for children and pregnant women. 
I'm a terrible sleeper.
I've always battled insomnia and exhaustion, and I'll admit that I probably don't have the best sleep hygiene. I'm a night owl who stays up way too late. Then I struggle to fall asleep, as I know I face a night of tossing and turning. Bad dreams leave me feeling unrested, and I oversleep, leading to feeling overtired.
Even though I was finally diagnosed with sleep apnea in 2018, I still struggle with falling asleep. [Read more…] about Essential Oil Blend to Help Fight Insomnia