We are a participant in the Amazon Services LLC Associates Program, an affiliate advertising program designed to provide a means for sites to earn fees by linking to Amazon.com.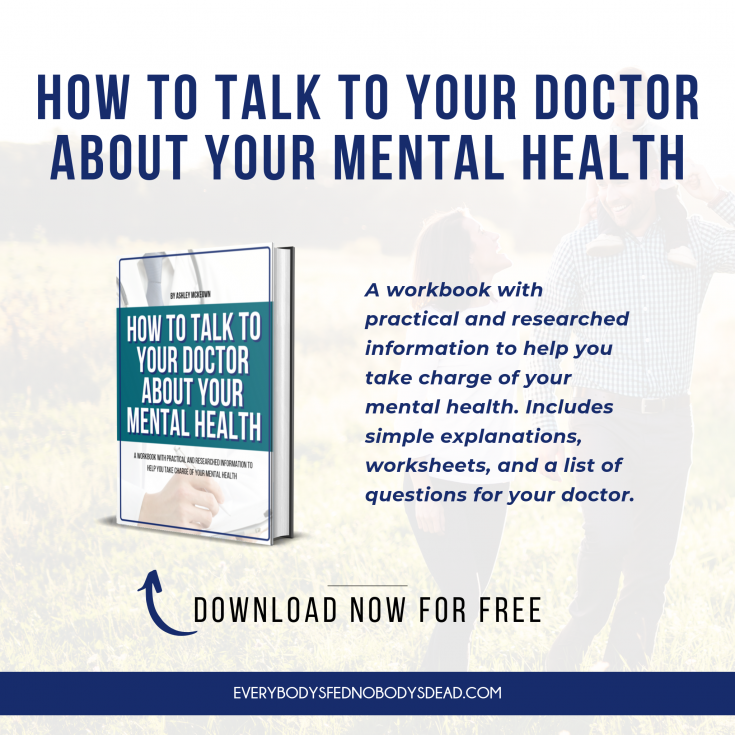 At some point during my pregnancy, my doctor brought up the possibility of postpartum depression.
Even though I had only experienced depression a few times in my youth, my doctor wanted me to be aware that my past meant a higher risk of PPD.
I smiled confidently at my doctor, telling her that yes, I was aware of postpartum depression and the signs to look for, and I would let her know if anything came up.
But inside I was smugly thinking that I wouldn't need help. There was no way I'd get postpartum depression. How could I, after years of praying for a baby? I knew I'd fall in love and find fulfillment in motherhood. There wouldn't be time to be sad about anything.
Yes, I am now fully aware of my insane naivety. I clearly had no idea what I was in for.
A few months later…
It was my 6-week postpartum checkup.
I had been given the standard depression screening (PHQ-9), and it was pretty clear to everyone that I wasn't doing well.
My doctor told me I had "failed" the test, getting a score low enough to indicate I needed help.
"So what do you want to do about it?"
Her question completely floored me. Wasn't she supposed to tell me what to do?!?
We decided that I should find a therapist to talk to, and my doctor prescribed a low dosage of antidepressants.
I walked out of my appointment with more questions than answers.
I didn't know what my treatment options were, that my starting dosage would be far too low, or how my new medication even worked.
I spent the next two years in and out of therapy, changing medications and dosages, Googling medication side effects, and talking to a psychiatrist, all in the name of managing my depression.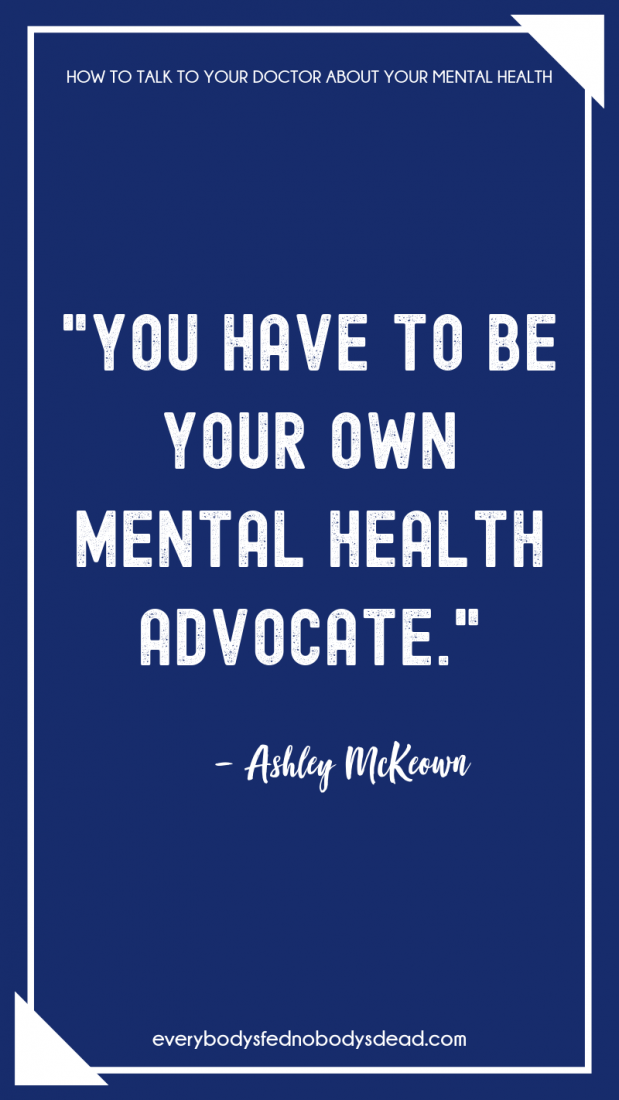 You have to be your own mental health advocate.
Though society and medical professionals are becoming more aware of mental health conditions, there's still a long way to go. Doctors need more education, resources need to be more easily accessible, and mental healthcare needs to be less complicated.
Sadly, that's a tall order, and it's not going to change overnight.
And even seeing the most knowledgable doctors doesn't ensure you'll always receive the treatment that's best for you. That's not to speak negatively about doctors – every person needs individualized treatment, and it's a bit of a guessing game to figure it out.
I'm not saying this to be a downer. But when it comes to your own mental health, you have to be your own advocate. You have to fight for what you need.
I want to help.
I can't tell you what treatment you need, which healthcare provider you should talk to, or even if you for sure have depression or a mood disorder.
But I can tell you how to talk to your doctor about your mental health.
I can give you a list of questions that I wish I had asked my providers. I can give you resources to find a doctor. I can tell you where to go to find out what this could cost you. I can tell you what information you can give your doctor to make it easier for them to give you an accurate diagnosis.
I can walk you through how to talk to your doctor step-by-step so that you don't leave your appointment feeling scared and confused.
How to Talk to Your Doctor About Your Mental Health, an Ebook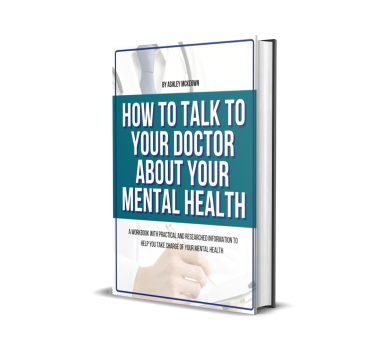 I created this ebook full of things I've learned in the last few years. It's not comprehensive or perfect, but if you even think your mental health might be in need of help, this is the place to start.
This ebook has clickable links for online resources, a mental health symptoms quiz, and worksheets you can print out and show your doctor.
I made this ebook free because I want it to be available to everyone. My only request is that you actually use it.
Please don't grab a copy and then forget to download and use it. This ebook is filled with valuable information, but it's only valuable to you if you actually use it.
Download it, print it out, fill it out, and call your primary healthcare provider to make an appointment today. You are your own mental health advocate.
But you're not alone: I'll be standing behind you, cheering you on all the way.
If you like this ebook, would you please do me a favor? Share this link on Pinterest, Facebook, or anywhere you spend time. Help me spread mental health awareness – you never know who may need it.
Posts You Might Like: