We are a participant in the Amazon Services LLC Associates Program, an affiliate advertising program designed to provide a means for sites to earn fees by linking to Amazon.com.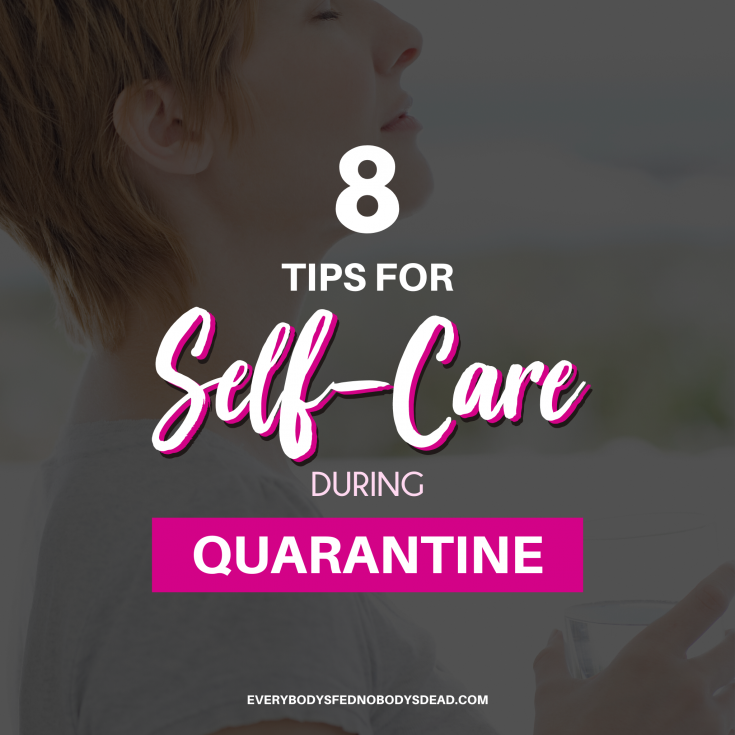 If you had told me a month ago that I'd be spending my days on Zoom calls and laughing at Tiger King memes, I'm not sure I would have believed you. And yet, here we are…
I'm on day 9,739 of life in quarantine – at least, that's what it feels like some days.
Actually, today marks my family's 28th day in self-imposed isolation from the outside world, aside from a handful of errands or my husband's pre-furloughed work shifts.
Honestly, I'm not doing too bad! Yes, life is uncertain and weird, and some days are harder than others, but compared to how much I struggled postpartum, I'm doing okay. At least now I have a great support network and my mental health is in a good place, unlike three years ago.
So how are YOU doing? And if the answer is "not great," I'm truly sorry to hear that.
I know this is hard, and it's okay to not be okay. It's okay to grieve the loss of things you miss and plans that are canceled, and it's okay to admit that you're a little tired of seeing your family every single day.
It's also okay to just survive this time – you don't need to learn a new skill, clean your entire house, or spend every day trying to find new ways to entertain your kids*.
Pssst, I did that for you!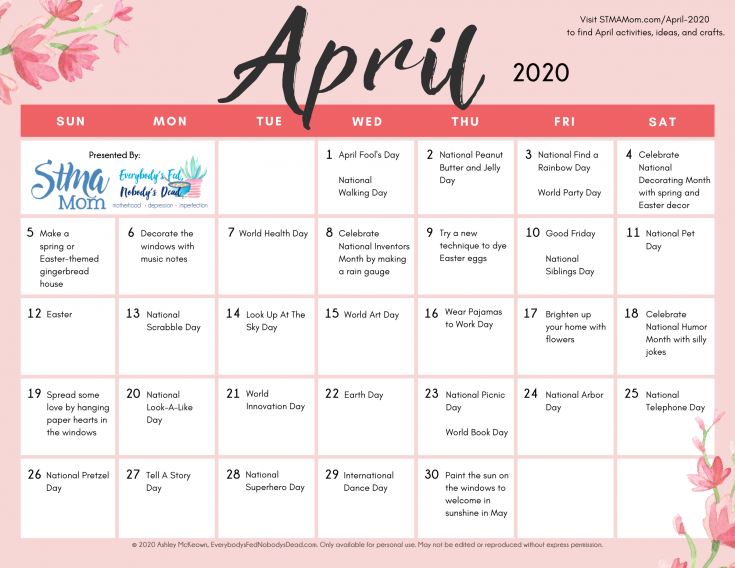 Getting through life in quarantine is not a competition, and there are no prizes for being the most accomplished during this season of life. Give yourself permission to live in survival mode, if need be.
But no matter how good or bad you're feeling today, I'd encourage you to prioritize your self-care and mental health right now.
Having lived through postpartum depression, I have a few years of experience in managing my mental health. I'm certainly no expert, and my tips and advice should never replace that of a trained professional.
But if you're looking for some healthy ways to cope with the current situation, I have a few ideas that might help. Here are eight tips for practicing self-care during quarantine:
1. Build a New Normal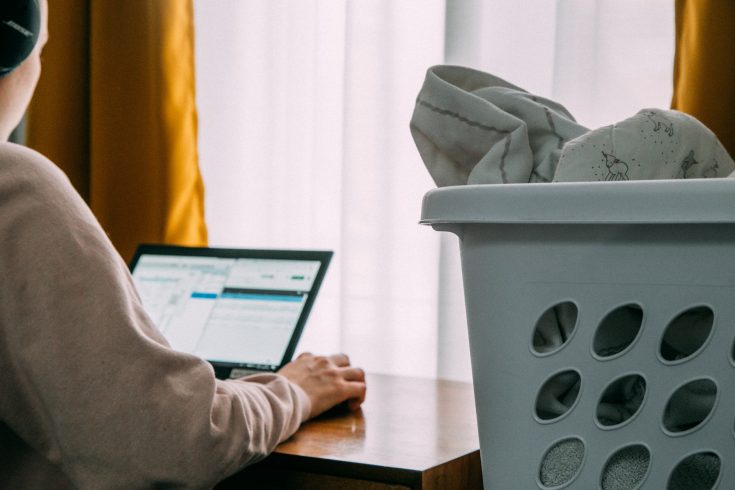 The first week of quarantine was a struggle for me. I was angry that all of my events and plans had to be canceled, and I just wanted things to go back to the way they used to be. I had to work through the five stages of grief to get to the last stage, acceptance, and that's when my outlook finally changed.
Suddenly my creativity bloomed. I started thinking about all of the things I could do during this time, and it became a personal challenge to figure out how to turn the canceled events on my calendar into something new.
Everyone will experience the five stages of grief at different times and in different ways, but once you can get to the point of accepting the new "normal," everything gets a little easier.
Through trial and error, figure out what works for you, and don't feel bad about bending the normal rules during this time.
I've never been a big fan of schedules, but I realized my family needed one right now. I built everyone a simple schedule to follow every day so that we have some consistency and routine, and that's helped a lot.
Something else that's a part of our new normal is truly treasuring family and social interactions. We can still have virtual playgroups, Zoom book club, and phone calls with our family. And just because we can't go into someone's house doesn't mean we can't stop by and stand in their yard to chat for a bit. We've even made posters telling our friends that we miss them, and we taped them to their living room windows!
Find a new normal and do your best to embrace it. Life is always changing.
2. Put on Shoes and "Real" Clothes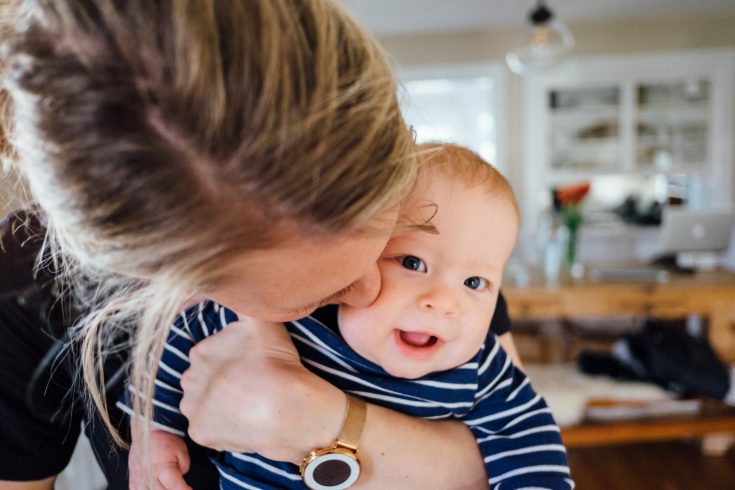 I can't even remember the last time I wore a real bra and jeans… But the truth is, as comfy as PJs and slippers are, they can really hinder productivity.
Now, I'm not saying you need to dress up formally every day (although I had a ton of fun the day I did my hair and makeup and wore my wedding dress around the house!), but putting in a little effort every few days can really help you feel more "normal" and productive.
It's really easy to skip showers and wear comfy clothes when you know that you have nowhere to go, but I always feel so much more human and alive when my hair is clean and I'm wearing clothes that fit.
My goal most days is to look "decent enough" for a surprise Zoom call or to take my daughter on a walk. Yes, some days I do just wear pj's and I skip showers, but I try to put in a little effort most days so that life feels a little more normal.
I also love wearing shoes inside – it makes me feel so much more productive, and I'm much more likely to exercise and move more. I have a pair of tennis shoes that I only wear in the house, and I highly recommend that to everyone who works from home.
3. Do What Feels Good*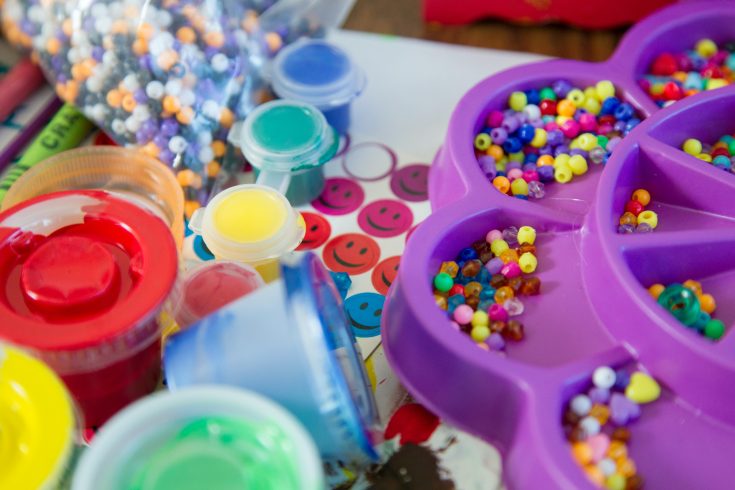 I placed an asterisk on this because "do what feels good" is not normally advice I condone. Just because drinking alcohol feels good or hopping onto a plane to Mexico seems like a great idea, doing things just because you're "following your heart" can be incredibly reckless and dangerous.
With that said, right now I'd encourage you to do what feels good for your mental health.
This means bending and adjusting rules to fit the current situation. Life looks different right now, and it's okay to prioritize more enjoyable things to make this time easier to deal with.
Here are some examples of what that looks like for me:
I'm limiting screen time, as sitting at my computer too much can heighten my depression. 
For the first time in my entire life, I've created a daily schedule for my family so I can keep my toddler busy all day.
I don't want to spend a ton of time cooking because I'd rather be spending time with my family, so we've majorly simplified meals and cleanup.
Instead of folding laundry, clean laundry goes into a basket that we can dig through as needed.
Even though I often feel guilty about spending time on crafting, right now I'm allowing myself to indulge in crafts and projects that I wouldn't normally prioritize.
If I want to take a bath, I do. Bath bombs and face masks? You betcha!
Since social media has become so negative this year, I'm only checking in a few times a day, if that. I don't have the mental energy to sift through the fighting and name-calling just to find the good stuff.
If you have the ability to say "no" to something you don't want to do or don't feel like doing today, then say "no" to that thing. Right now, say "yes" to things you want to do.
4. Allow for Bad Days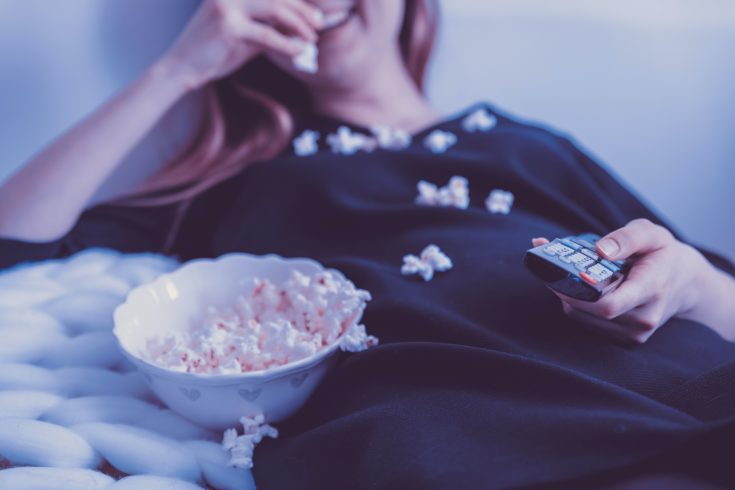 Change is hard for everyone, and feeling out of control and stressed about the future is really scary. The reality is, you will have some bad days during the quarantine. There will be days you feel lonely, days you feel consumed with cabin fever, days you are tired of seeing the same people every day, and days where you feel unmotivated or irritable or hopeless.
As someone who lives with depression, I have a lot of experience with "bad days", and I have a few tricks that I use to make it through the toughest days:
Have a Mental Health Scale:
This is something my therapist helped me work through when I was dealing with PPD. I struggled to explain to my husband when I was struggling and what I needed, and he couldn't tell the difference between a "bad day" and a "REALLY bad day." Creating a scale helped both of us understand how I was feeling each day and what I needed for support.
We created a scale from 1-10, with 1 being incredibly happy, 5 being the baseline, and 10 being severely depressed and in need of immediate help.
We quickly realized that even though my husband couldn't see a huge difference between a 5 and a 10, for me, those numbers meant completely different things. Next to each number, we listed out the characteristics I would display and what I needed.
Examples: At a 6, I was a little irritated and snappy, and I needed kindness from my husband and a phone call with my mom. At an 8, I was feeling lonely and stressed out, and I needed a break from my toddler and a treat of some kind, like a fancy coffee or a new craft to focus my energy on. At a 10, things had escalated into the danger zone, and we needed to call my therapist immediately.
It can be a little tough to make this scale on a good day, because you may not yet be aware of what you need on the bad days. But the scale can be adjusted with time, and even if you aren't sure what you might need on a 7 day, being able to point to a number on the scale can help you get perspective and understanding.
Throw a Pity Party:
Yup, I'm not joking! Set a timer and allow yourself to whine and cry and pout and feel angry and frustrated. Emotions need to be validated to be released, and there's nothing wrong with feeling your feelings. Just remember that you are not the sum total of your feelings and emotions – you have control over them.
So call your mom and complain to her. Vent into the mirror. Put on a party hat and cry in the shower. Or even scream into a pillow. Then you can move forward.
Take a Day "Off":
If you wake up feeling sad and angry at the world, maybe it's a good day to take a break from whatever is your new "normal". Instead of fighting with the kids over schoolwork, spend the day binging Netflix or introducing your kids to your favorite childhood movies. Have cereal for dinner and eat ice cream from the carton. Let the dishes and laundry pile up and do nothing for one day. Doing this every day is definitely not good for your mental health, but doing it every once in a while and knowing that it's only for one day can make the hard days a lot easier.
Keep Perspective:
For me, knowing that everyone else is going through the same thing is really helpful. I know that I'm not the only one bored and trying to find entertainment for my kid, and that makes it easier to not feel like being quarantined is some competition I'm losing.
I also remember that I am incredibly privileged and blessed – living in America means we have more money than most of the world, we have access to incredible healthcare, and we have all of our basic (and extravagant) needs met. Even though life looks a little different right now, all we're really being asked to do is stay inside our beautiful homes and spend time playing with all of our toys and electronics.
When I feel angry at the situation, I think about and pray for those in worse circumstances. I pray for those in third world countries who have no access to healthcare and have to leave their homes every day to provide food for their families. Spending time thanking God for my blessings and praying for others changes my heart.
5. Go Outside and Move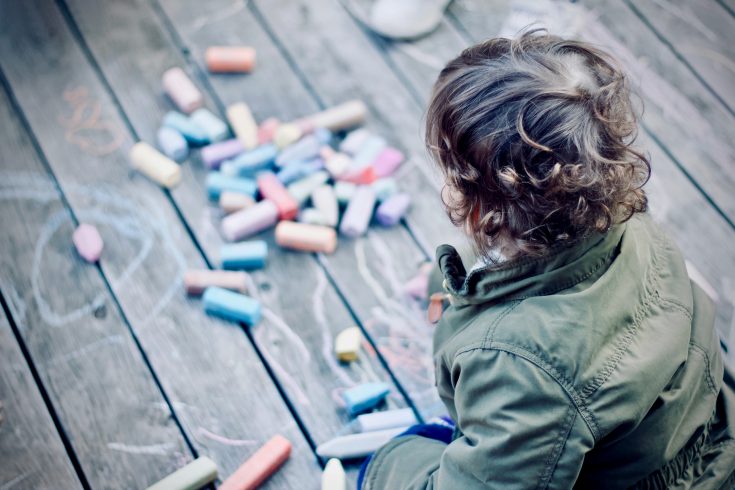 One of the fastest ways I fight depression is with fresh air. I'm not sure why, but breathing in nature and hearing the sounds of the world around me really pulls me out of my own head and grounds me.
So go outside and do something that makes you move and stretch, especially if you've spent most of the day in a chair. Take your shoes off and feel the grass beneath you, play hopscotch with your kid, or have a picnic in the yard.
6. Play Games Virtually with Friends and Family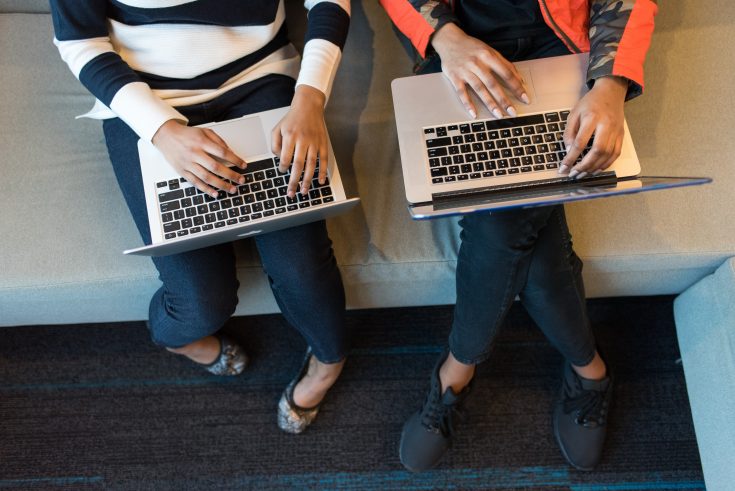 It can be really easy to give into the isolation and shut yourself off from the world. It takes effort to call friends, host Zoom meetings, and come up with ideas for socialization.
DO IT ANYWAY. Don't just sit on the couch every evening scrolling Facebook and watching TV. You've never had more time than you do right now to cultivate relationships.
There are so many fun and creative ways to engage with friends online, but I'm a game-lover, so that's my go-to. I don't want to talk about current events – I want to spend time with people laughing and having fun!
Right now my favorite way to play games online is through JackBox. You download some software and purchase their games, and then you play live with your friends over a Zoom call. We actually purchased one of their "Party Packs" so that we have five different games we can play! And since a few of the games can be played with only two people, my husband and I can play them together, as well.
It takes a little trial and error to figure it all out the first few times, but thankfully the internet is full of helpful tutorials to walk you through the steps to set it up.
And if this just sounds too complicated, you can play something as simple as Charades over a Zoom call! Or you could figure out a way to play BINGO, Jeopardy, or a Trivia contest.
7. Keep Cleaning Simple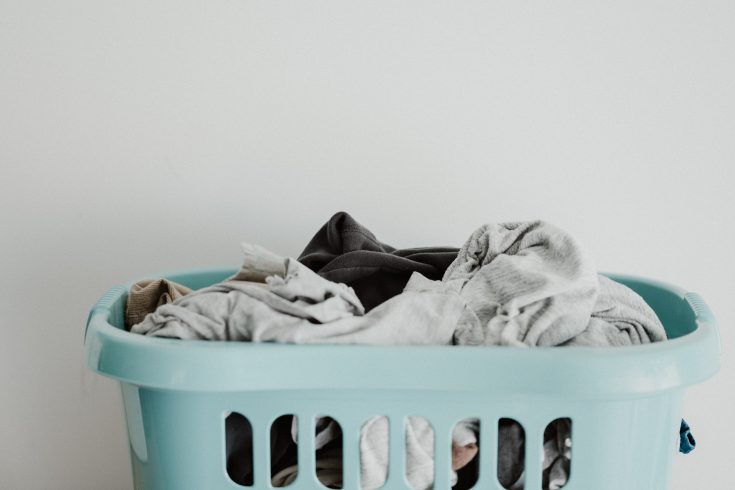 Cleaning always sucks, whether you're in quarantine or not. But right now is not the time to let your house become a disaster.
I've told my husband more than once that I feel like I'm losing a battle to the stuff in my house. It's hard to put in the effort and clean, only to have your kids run through and make it look even worse than before in less than two minutes.
But over the years, I've seen the way clutter majorly stresses me out. So for my mental health, keeping the house "clean" is a top priority.
Now, I say "clean" because everyone has a different level of what they accept as "clean", and I'm definitely not saying your house has to be spotless. I mean, the Queen of England definitely isn't coming for a visit anytime soon!
But the worse the house gets, the harder it is to clean, so staying on top of it makes a big difference. Here are a few simple ways to keep your house from getting out of control:
Designate a "Toy Zone"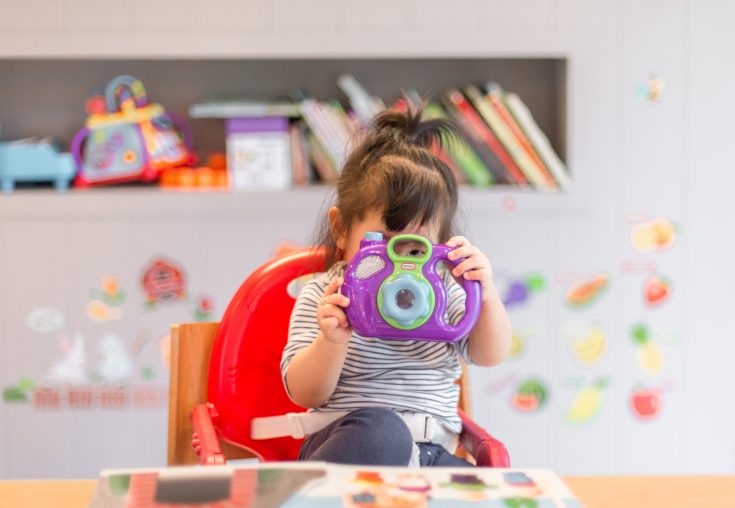 I've always hated clutter, and having toys everywhere stresses me out. Right now when we're all stuck inside, clutter management has to be prioritized more than usual.
Right now, you probably have more toys in your house than ever before. Given the current situation, that's okay, but letting the toys take over your entire home will make you lose your mind. Designate a "toy zone" or multiple zones where toys are allowed to be. This helps keep you from stepping over dolls in the kitchen or blocks on the stairs, and it definitely makes cleaning up a lot easier.
In my home, toys are allowed in my toddler's room or playroom, and she's allowed to have a few out at a time on the living room rug. My couch is not covered in toys, I don't find Barbies in the laundry room or bathrooms, and places where I work, like the kitchen and dining room, are always available when I need them.
Yes, those designated toy zones might be a disaster sometimes (or all of the time), but I can easily clean up the living room rug and shut her bedroom and playroom doors. Out of sight, out of mind, right?
Institute a Nightly 10-Minute Cleanup
Right before bedtime, set a timer and challenge everyone to clean as much as possible. Making it a "race" to see who can accomplish the most in 10 minutes can create a fun competition, and 10 minutes is a short enough time to avoid meltdowns and whining (hopefully).
A "rule" of the 10-minute pickup is that when the timer goes off, all cleaning stops. This means, Mama, that even if the house isn't spotless, you let it go for the evening.
Do One Major Chore a Day (Minimum)
By this, I mean: cleaning the bathroom, doing a load of dishes, washing a load of laundry, vacuuming, etc. Pick one thing to do each day so that you're not feeling overwhelmed by your daily to-do list.
If you have a bigger family, this may be completely unreasonable – even I do dishes almost every single day, and there are only three of us!
What I'm really saying is to prioritize your cleaning and spread it out. Whereas a month ago you may have found that having an entire Saturday dedicated to cleaning worked great, that may not be realistic anymore.
Do a little cleaning every day so you can stay on top of it without losing your sanity.
8. Institute a Family Quiet-Time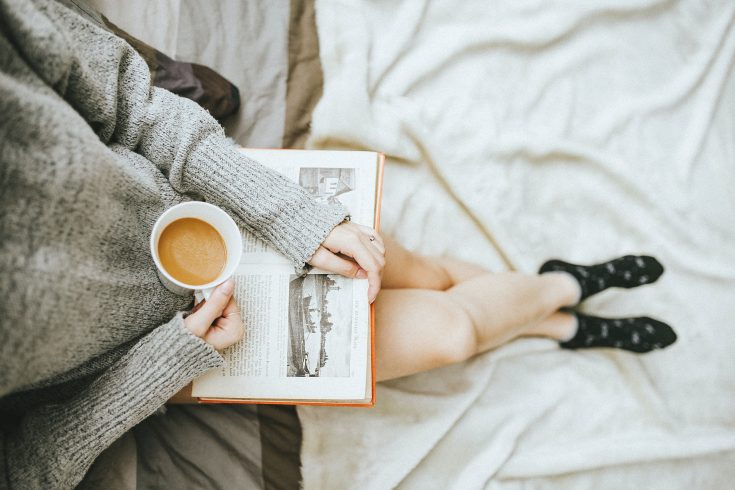 I've seen some homeschool families do this with great results, and it's been a regular part of our daily routine since my daughter was born.
Even though my toddler no longer naps, she's still required to spend the hours of 1 pm – 3 pm quietly in her room. My husband and I also observe quiet time by spending the two hours doing our own individual activities, like reading, blogging, or, in my husband's case, playing video games.
It's a great time of the day to relax and refresh after lunch, and I look forward to having the uninterrupted time to work in peace. For me, it's the break in the day I need to make it until bedtime.
No matter the age of your kids, your entire family can make this a daily habit. Adjust it to work for you – shorten or lengthen the time as needed. You may find that younger children need some guidance on what activities they're allowed to do and where they're allowed to be, and it will take a few days for everyone to adjust to the new system.
This Too Shall Pass
Even though we have no idea how long life will be like this, eventually, the quarantine will end. Somehow, someway, life will change again, and someday there will be a new "normal."
Until then, use this time wisely.
I'm not talking about learning a new skill, becoming an expert at homeschooling your kids, or catching up on home projects. All of those things are great, but more than anything, take care of your mental health right now.
When this is all over, look back with satisfaction and pride that you prioritized your self-care during the quarantine.
Take care of yourself, Mama. I know it's easier said than done, but if you use this time to improve your mental health, you'll come on on the other side so much stronger.
Posts You Might Like: