We are a participant in the Amazon Services LLC Associates Program, an affiliate advertising program designed to provide a means for sites to earn fees by linking to Amazon.com.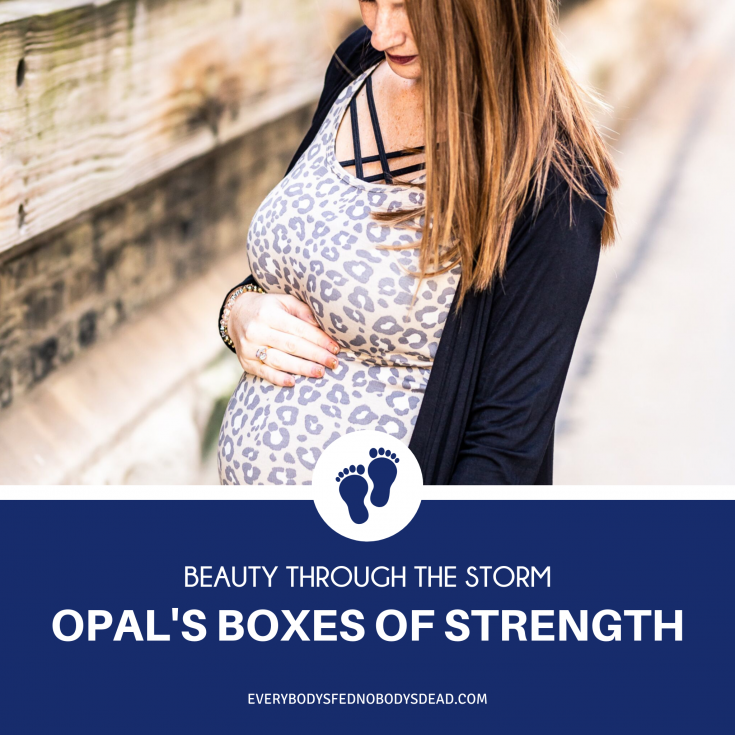 This story is a part of our Raw Motherhood series, a collection of true accounts from real moms. We hope these stories will help shed light on real issues, but we are not medical professionals and are not offering medical advice. If you are in need of immediate help or feel you could be a harm to yourself or others, please call 911.
I never thought anyone would see these pictures that I've been too scared to share.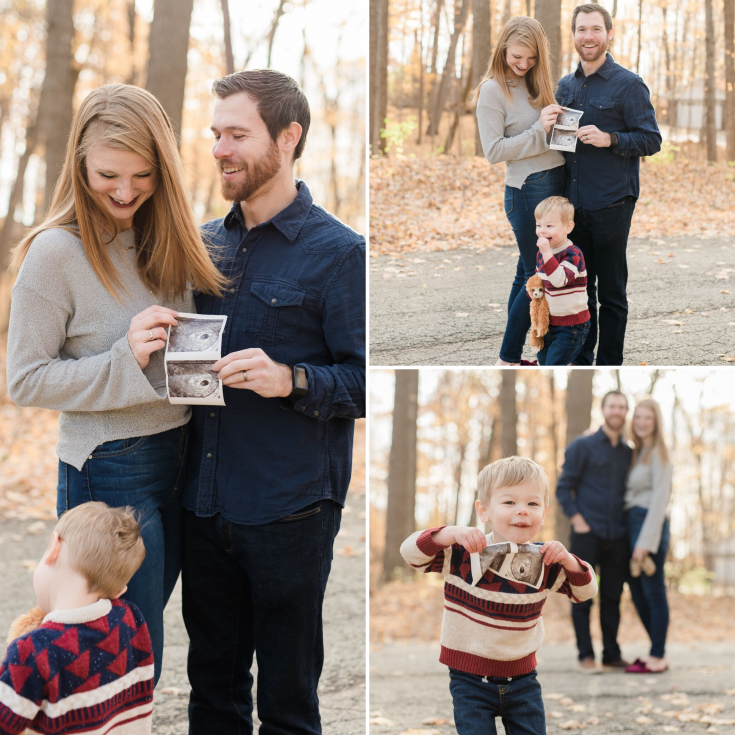 These pictures were taken about a year ago, a few weeks after we first saw our baby's heartbeat. I remember feeling that this was our time. I couldn't wait to slap those pictures on Christmas cards and tell the whole world we were expecting baby number two.
That feeling of euphoria lasted a few more weeks until we were given the news that our baby no longer had a heartbeat.
That was our third pregnancy loss in 16 months.
Our first child was born in 2016.
Precious Max was a healthy, chunky monkey, weighing in at 9lb, 11oz.
From conception to pregnancy to delivery, the whole experience was pretty amazing. My biggest issue: overindulging in an Oreo milkshake one time.
Pretty rough, huh?
Little did I know, this is not the reality for most people and it wouldn't be for me ever again.
Flash forward to 2017. We found ourselves pregnant again with baby number two, only to be given the news no parents want to hear at our first prenatal appointment: our baby didn't have a heartbeat.
The next two weeks would challenge my mental state in ways I never thought possible.
In denial, wanting to believe in some sort of miracle, I came back days later to confirm the lost heartbeat. As expected, nothing had changed.
During Thanksgiving I sat around the table with my in-laws, waiting and in pain – physically, mentally, emotionally.
No one but my husband and my mother-in-law knew what I was going through. In some ways, that made it easier, but in most ways, it made it unbearable, like a dark secret.
Before dinner, we all had to say something we were grateful for. I was struggling to find the good in anything. What I would have been grateful for was the process of miscarrying to continue and more importantly, just end.
Another week went by and a D&C was scheduled.
Most of that experience passed in a blur, but I remember the nurse asking me where we would like the baby to be buried. I could only respond with tears.
The next year would include two more losses, including the third, which occurred almost exactly a year after the first.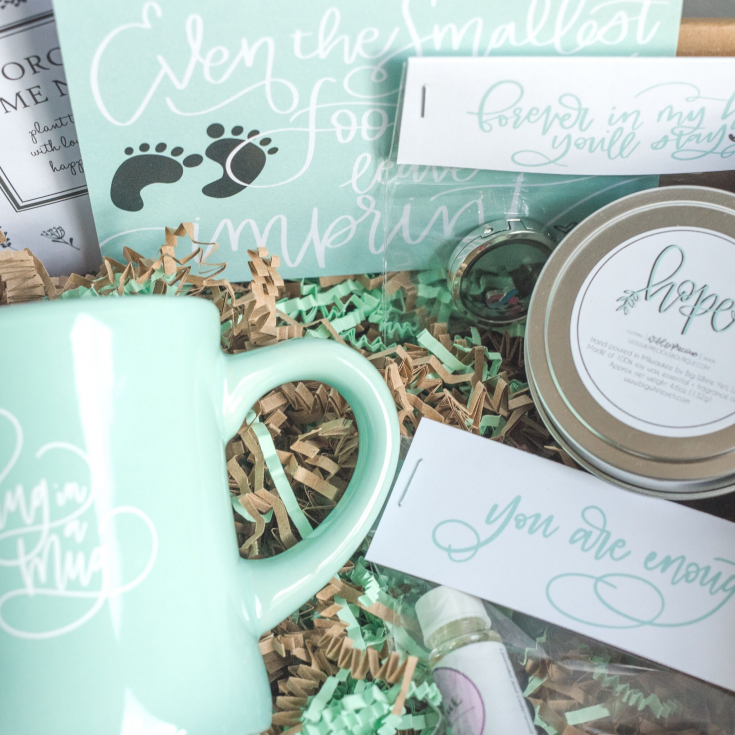 I don't share my story for sympathy.
One in FOUR women will suffer a miscarriage in their lifetime, and a small percentage of women will experience recurrent loss.
I share to provide support.
I share to raise awareness.
I share to end the stigma and shame.
I share to bring hope to anyone who may be struggling through what seems like an endless dark road.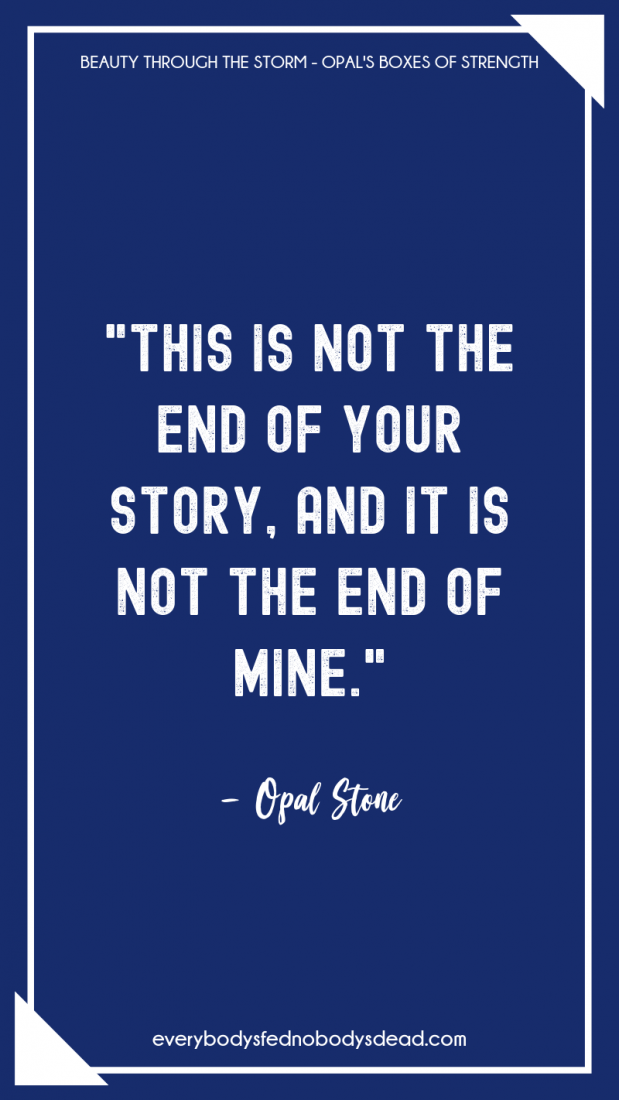 I'm here to tell you…you will get through it. You will rise and you will one day find something to be grateful for during this stormy period. THIS is not the end of your story, and it is not the end of mine.
After about 6 months of needle pricks, invasive tests, and what felt like never-ending appointments, the reasons for my losses remained…UNEXPLAINED recurrent pregnancy loss.
I struggled with this diagnosis. On one hand, I didn't want anything to be wrong, but on the other hand, this made wanting to try again seem terrifying. I told myself before we try again, I'm going to be physically and mentally ready.
I started to show myself love and developed a mental strength I hadn't been sure I could achieve. Meditations and prayer became part of my daily routine. I visited a therapist several times and started practicing yoga again. I read Gabrielle Bernstein's book, "The Universe Has Your Back" (among countless other great reads), and tried my darnedest to SURRENDER.
I needed to surrender my fear and anxiety and let go.
A few months later, I found myself pregnant.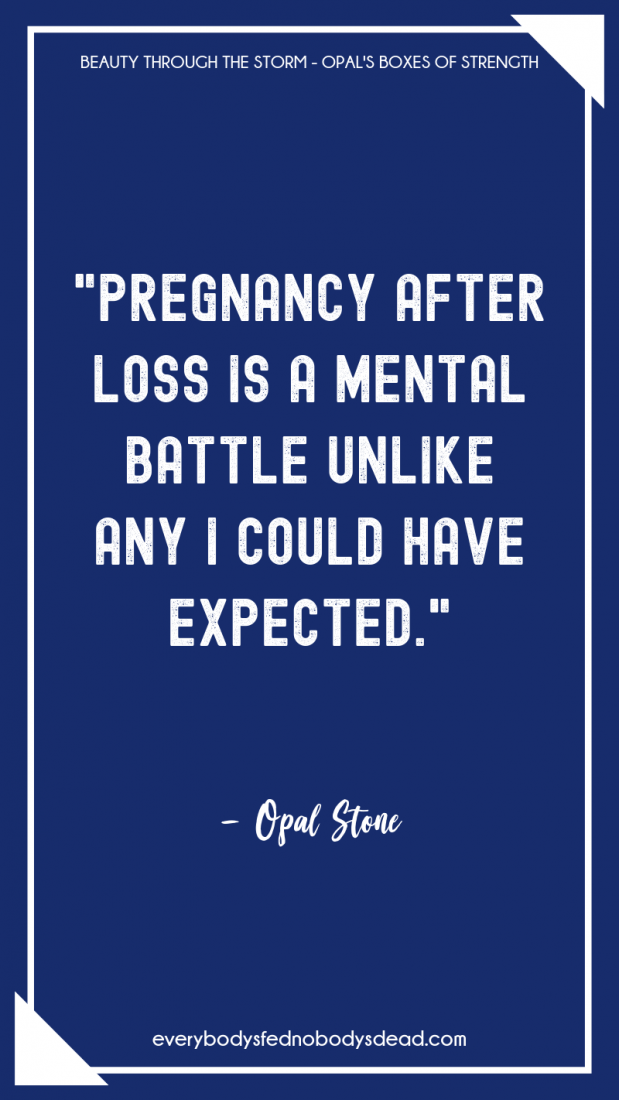 Pregnancy after loss is a mental battle unlike any I could have expected. I read the other day that it's similar to "holding your breath for 9 months". THIS is honestly the best way to describe it.
I felt so prepared to hold and grow this baby. Then I found out I was pregnant, and it was terrifying. I'm not sure there's anything that can fully prepare you for nine months of living in fear.
I feel guilty that I'm not as carefree and excited as I was when I was pregnant with Max. It makes me incredibly sad that I hesitate to think about the future when our baby arrives.
I'm currently 25 weeks pregnant with a feisty baby girl who makes me feel sick 24/7. Aside from feeling awful, everything has looked picture-perfect with the pregnancy and baby.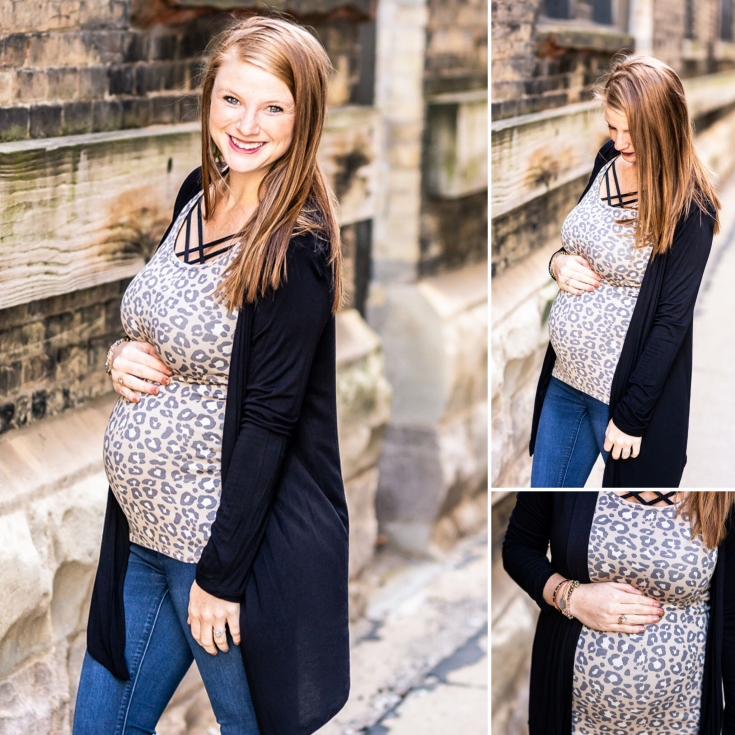 But I can't help thinking that something will go wrong. That thought is always in the back of my mind. Even now I'm struggling to write this, and I had to stop for a twenty-minute break because typing about the future still makes me nervous.
People are often surprised that my fear has not dwindled as I get closer to meeting my baby girl, but for me, the closer I get, the scarier it becomes.
In the end, I don't want to drown in fear. I want love to overcome, so I am cherishing all the small moments. Each day I get to carry this sweet rainbow baby is a reason to celebrate for me, and my motto this time around: one day at a time.
The term "rainbow baby" comes from the idea of "beauty after the storm".
Although you may have read this post and got lost in the pain, I want to tell you there is so much beauty in this story and there was even beauty during the storm.
I have found peace in knowing that my babies only ever knew love.
I have learned what I am capable of, and the strength I have within me.
I've connected to other amazing, powerful, hopeful mothers yearning for their rainbow baby or sharing their rainbow baby stories.
Boxes of Strength for Pregnancy and Infant Loss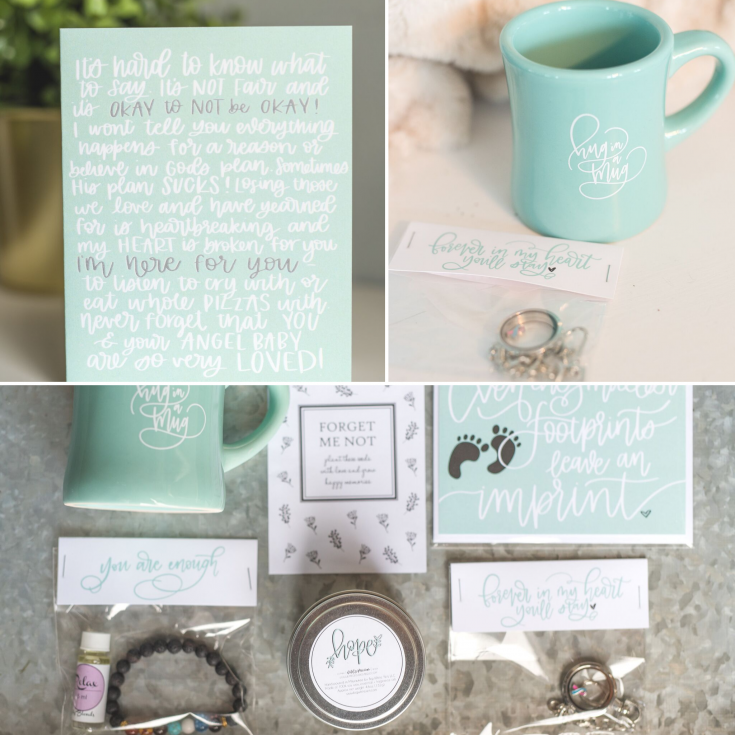 I designed Boxes of Strength for Pregnancy and Infant Loss through my business, Wild & Precious Boutique.
Each box includes meaningful items to help grieving mothers and parents.
I continue to share my story to honor all angel babies so they are forever remembered and loved. Even though I couldn't find anything to be thankful for as we made our rounds that Thanksgiving dinner, I now see I had a lot to be thankful for, including the beautiful babies that only ever knew the warmth of my heart and as a believer, the love of the Lord.
As I sit here today, pregnant with our baby girl, I feel her sweet kicks. I can't help but think she knew I needed to feel them as I think back and write about the journey that brought me here.
Yes, I'm scared but I'm also so incredibly thankful and overwhelmed by the joy and love that she has already provided me, along with all the support of those that are rooting for us.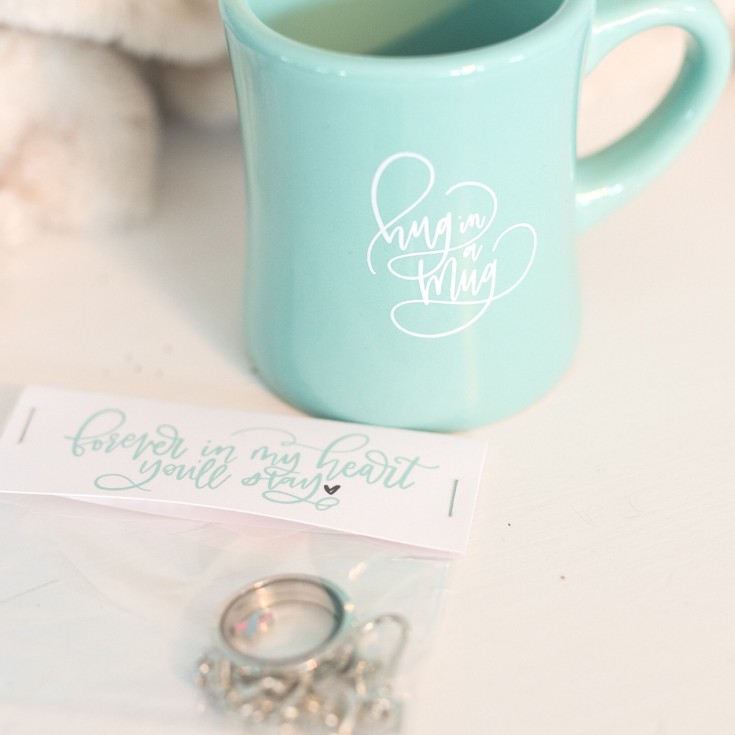 So if you're struggling today, if you're mourning or grieving, if you're waiting and praying, if you're holding your miracle rainbow baby close or watching her grow, I see you. You are loved. And you are not alone. You are powerful. You are strong and brave and you will get through this.
May you be able to find hope and a glimpse of beauty during the storm, and most certainly after.
– Opal
In honor of Pregnancy and Infant Loss Awareness Month, this post is dedicated to anyone who has struggled with infertility, suffered a miscarriage, or lost a child. We see you, we acknowledge your pain and strength, and we join you in remembering the angel babies who are loved and missed.
For more information on Boxes of Strength, visit Wild & Precious.
Posts You Might Like: