We are a participant in the Amazon Services LLC Associates Program, an affiliate advertising program designed to provide a means for sites to earn fees by linking to Amazon.com.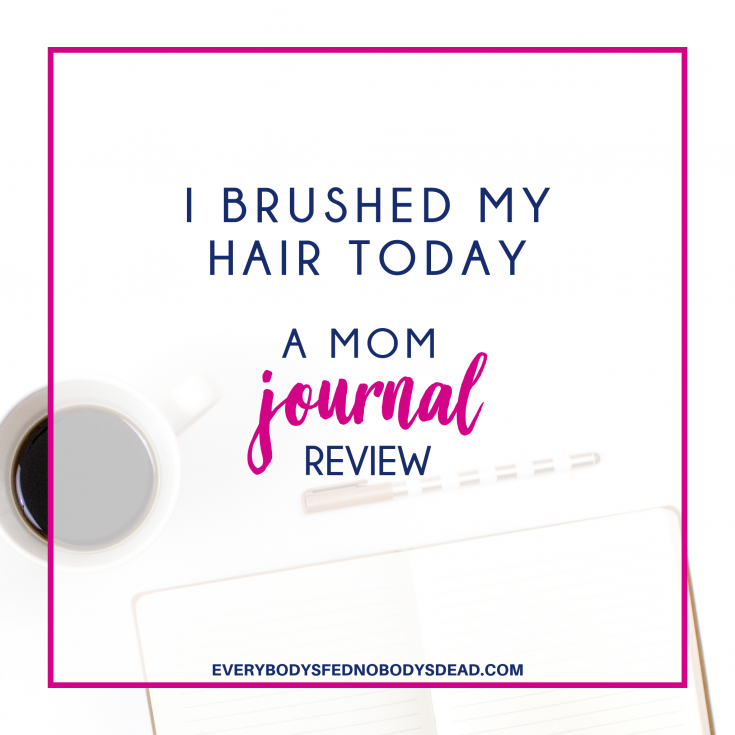 Moment of truth: I totally didn't brush my hair today. My husband is out of town for work, which means a messy bun, PJs, and no bra.
Am I right, ladies??
Luckily, you actually don't have to brush your hair before reading this book! It's like your bestie who lets you swing by for a last-minute playdate so you can guzzle coffee and complain about your darling child as he tears apart someone else's house.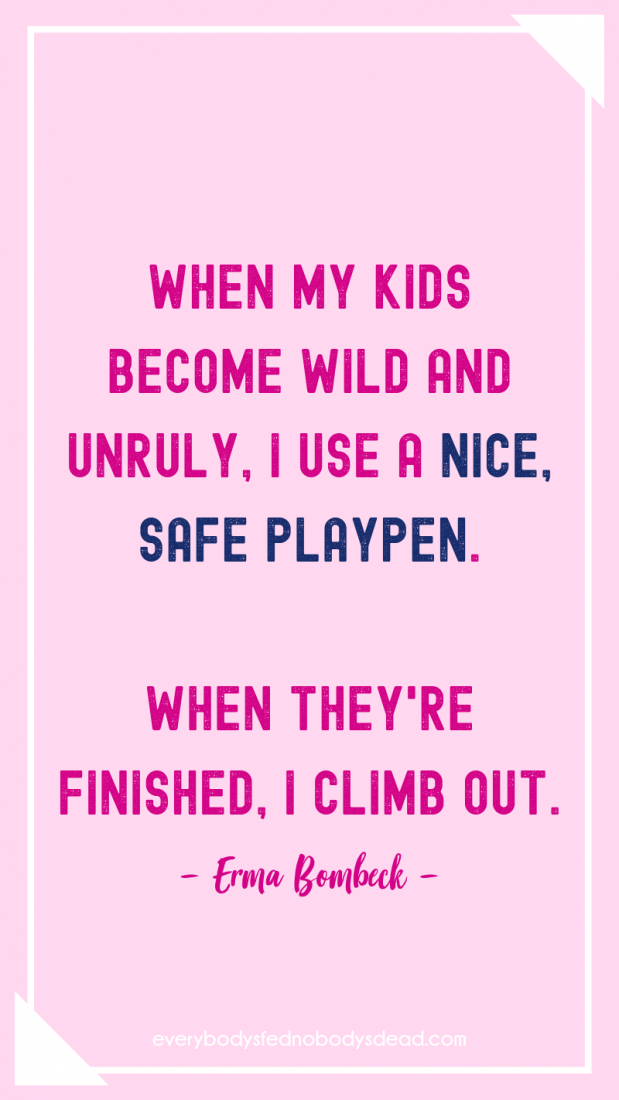 This book doesn't care if you're on day 4 of dry shampoo, or that your kid is eating crackers he found under the couch.
This book welcomes you and your chaotic life in with open arms… er, pages.
I Brushed My Hair Today: A Mom Journal for Mostly Together Moms is exactly what the title says it is. This hilarious survival journal is a space for you to vent, cry, and laugh at the insanity of motherhood.
The creator of this mom journal, Karen Johnson, is a stay-at-home-mom turned writer, and the brain behind The 21st Century Mom. Her Facebook following is huge, thanks to her witty memes and relatable stories, and her work has been featured on Scary Mommy, The Huffington Post, and Motherly.
Please be advised that because of the nature of this book, some people may find the content and language of this journal inappropriate for young or sensitive audiences. Basically, don't buy this book if the occasional F-word bothers you.
What's inside?
Magic pills that will make your kids sleep.
Just kidding! I have heard that a little whiskey on the gums might do the trick, though…
I'M TOTALLY KIDDING. PLEASE DON'T DO THAT!
This book won't fix any of your parenting struggles, but it will inspire you to record some hilarious (and exhausting) memories, and remind you that you're not the only mom struggling.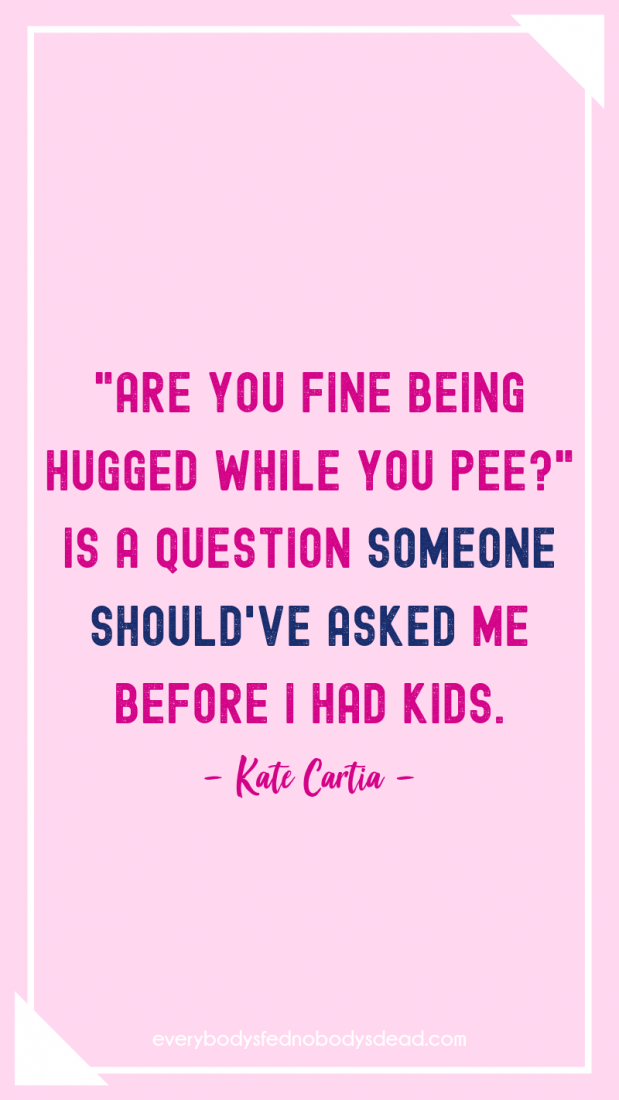 This journal is meant to be filled out over the course of a year.
There are daily spots for jotting down a quick memory, as well as weekly prompts that will make you laugh out loud.
Motherhood has completely exhausted me and I have no time or mental capacity to figure out what to write about. Because of this, I love writing prompts. Giving me a topic to write about means I don't have to waste time coming up with something!
And the writing prompts in this book are hilarious.

In addition to witty and thought-provoking journaling prompts, you'll also find tons of quotes from moms like Chrissy Teigen, Kristen Bell, and Ali Wong, as well as one of my favorite bloggers, Becca Carnahan!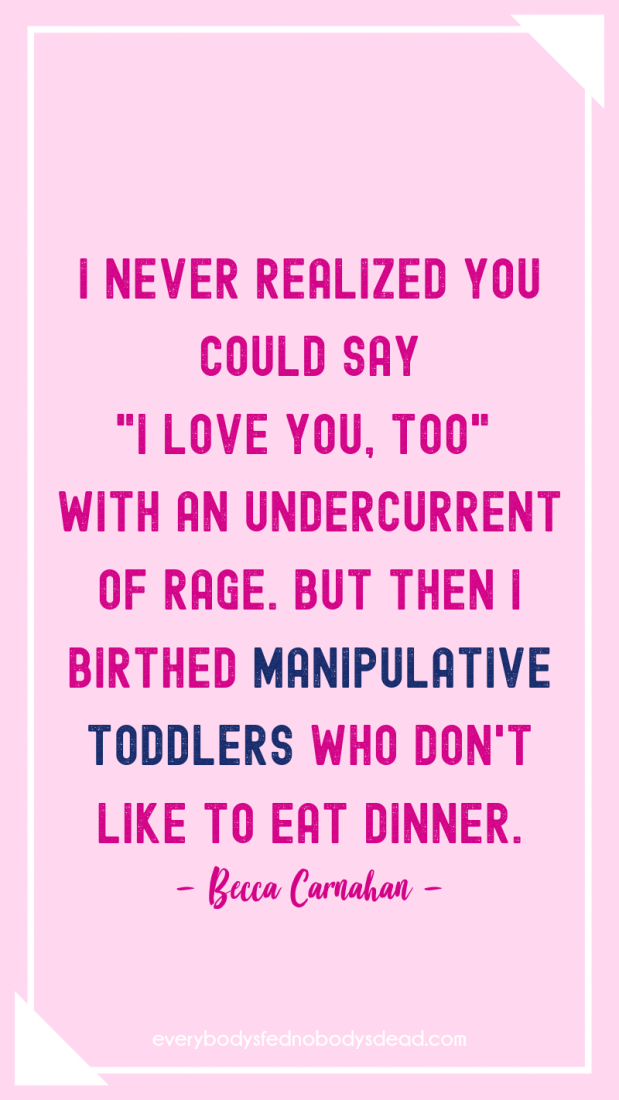 You can read more about Becca* in my post, 15 Mom Bloggers Who Are Keepin' It Real.
*She's funny but mildly delusional – she believes that since her quote is only two pages away from Chrissy Teigen's, that automatically makes them best friends. It's probably best to let her keep thinking that.
Along with the quotes you'll find beautiful, quirky illustrations that accurately depict motherhood.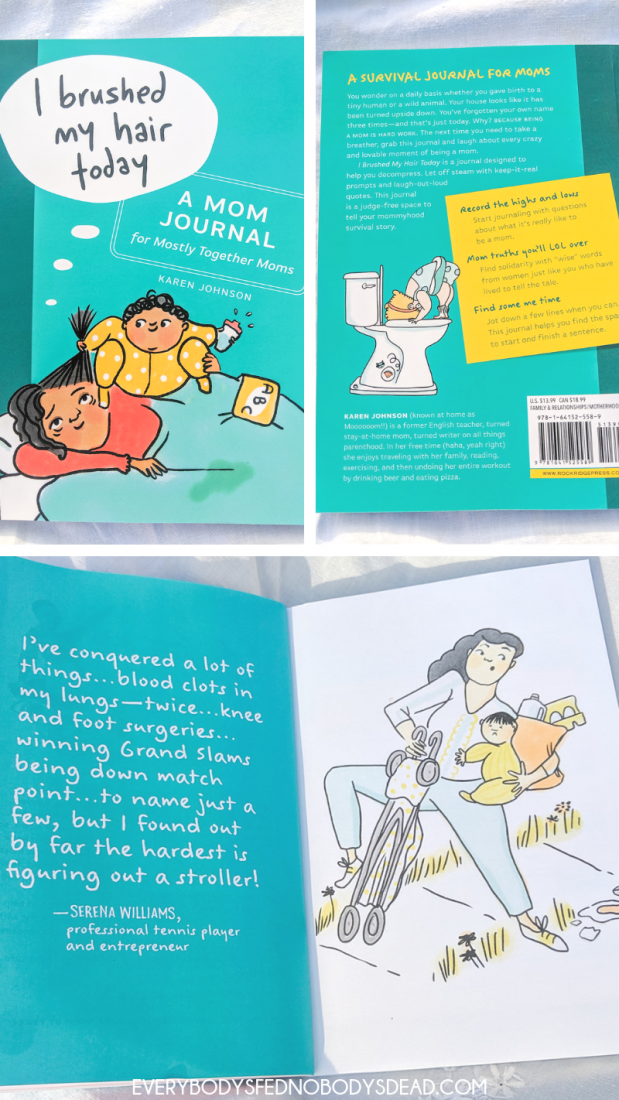 What are you waiting for?
Mama, go get this journal!
You don't have to be a writer to fill these pages, and at the end of the year, you'll have a whole collection of memories and funny stories you might not have remembered otherwise.

Forget those cheesy, old-school baby books. Instead of recording your baby's first steps, write down the story of your baby's first blowout, or that time your kid embarrassed you so badly in a store that you can never show your face there again.
These are the real memories of motherhood, and they deserve to be recorded. Because seriously, your exhausted mom-brain probably won't remember any of this.
I received a free copy of I Brushed My Hair Today: A Mom Journal for Mostly Together Moms through a giveaway. I was not asked by the publisher to review the book and all opinions are my own.
Posts You Might Like: