We are a participant in the Amazon Services LLC Associates Program, an affiliate advertising program designed to provide a means for sites to earn fees by linking to Amazon.com.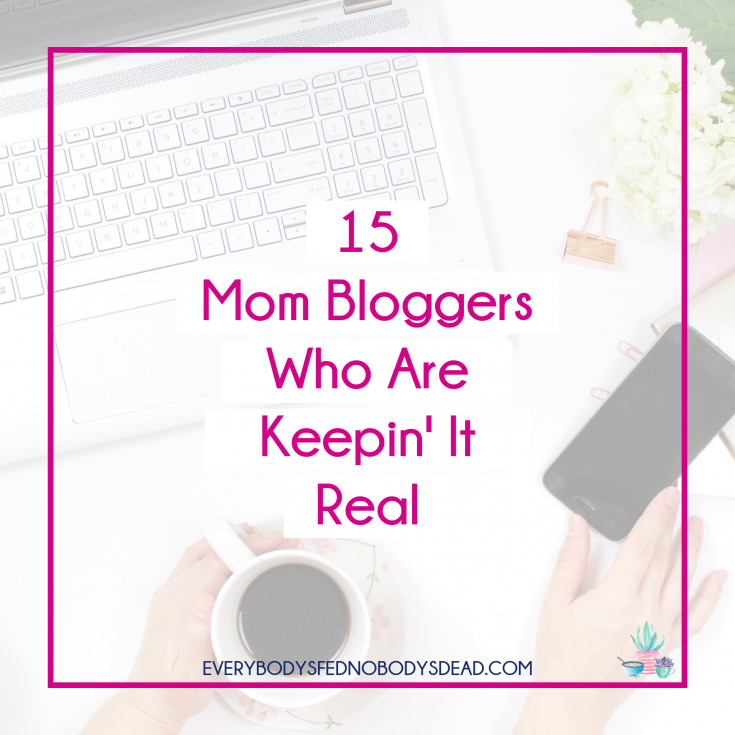 I've been reading "mommy blogs" since before I ever began blogging.
The internet is filled with some cool people, and when I was struggling with postpartum depression and a newborn, the information and support I found online became invaluable.
Now that I have my own blog, I get to be part of an awesome online community of talented and hilarious moms, and I thought you might want to meet some of them!
These bloggers keep motherhood real, honest, and unfiltered. They're not here to pretend #momlife is easy, and they don't hide behind fake Instagram filters. These women are building a community for moms like us.
15 Mom Bloggers Who Are Keepin' It Real:
Becca Carnahan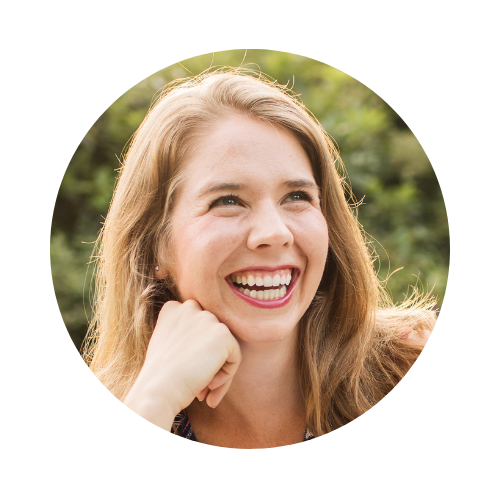 Who: Becca Carnahan is a writer, career coach, and mom of two small humans. Find her sharing stories about managing family, managing careers, and managing to laugh through it all at With Love, Becca.
Why You'll Love Her: Becca's humor and love of the '90s make her relatable, and her hilarious blog titles will suck you into laugh-out-loud stories. She's a meme queen and her honest social media accounts are great reminders that you're not alone in the chaos of motherhood. Check her out on Facebook and Instagram.
Post That Will Make You Laugh: 101 WAYS YOU'RE DOING EVERYTHING WRONG AS A PARENT
Laura Jafarkhani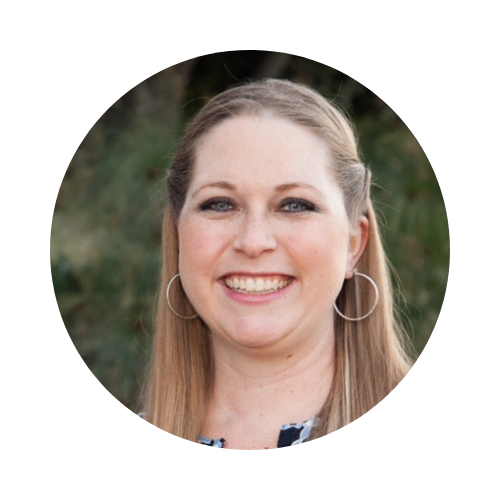 Who: Laura Jafakhani knows how hard parenting is, and that it's a little easier when we all learn from each other. Her Blog, LaLa to Mama, is full of tips and advice, recipes, and even ideas for family adventures (mostly in Southern California).
Why You'll Love Her: Laura is a full-time working mom with 3 boys, so she's seen it all. She knows how to handle the transition back to work after giving birth, and she's a great resource for anything from breastfeeding and c-sections to finding a babysitter and eating out with toddlers. Find her on Facebook and Instagram.
Post That Shocked Me: NEW MOM SURPRISES
Charissa West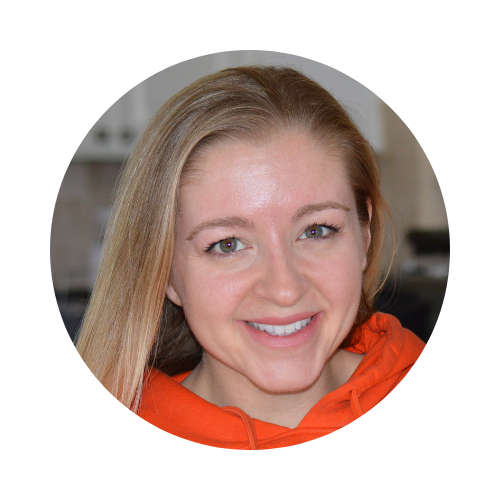 Who: Charissa West is a high school teacher turned stay-at-home mom. When she is not busy chasing around her three young sons, she works as an online teacher and freelance writer. She shares her thoughts on parenting, both hilarious and sincere, on her site, The Wild, Wild West Parenting Blog, to help moms feel less alone in the trenches of motherhood.
Why You'll Love Her: Charissa tells it like it is and doesn't hold back. Her stories will have you nodding your head in agreement, and you'll love that she says what we're all thinking. Her snarky humor will (hopefully) keep you from crying at the insanity of motherhood. Visit her on Facebook and Instagram.
Post You'll Totally Understand: SOMETIMES STAY-AT-HOME MOTHERHOOD FEELS LIKE DEATH BY 1,000 PAPERCUTS
Tina Williamson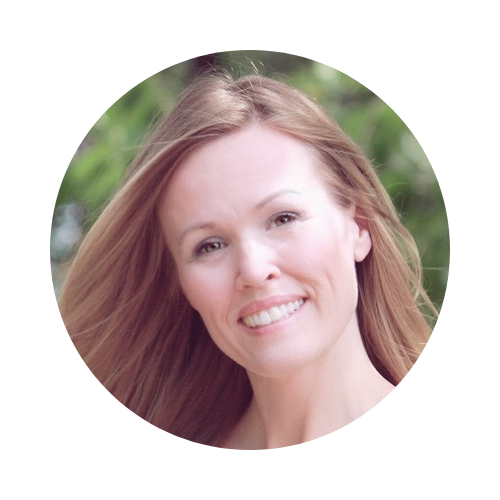 Who: Tina Williamson is the founder and writer of the mindfulness blog for moms and kids, Mindfulmazing. Mindfulmazing focuses on mindful parenting, teaching kids mindfulness at a young age, and helping moms deal with anxiety and feeling overwhelmed.
Why You'll Love Her: Tina knows motherhood isn't perfect, and she offers practical advice to help moms reduce stress and practice mindfulness. Whether you're into meditation or just looking to manage anxiety, Tina can offer gentle support and guidance. Check her out on Facebook.
Post You Need to Hear: DEAR MOM, IT'S OKAY TO NOT BE PERFECT ALL THE TIME
Jeri Renee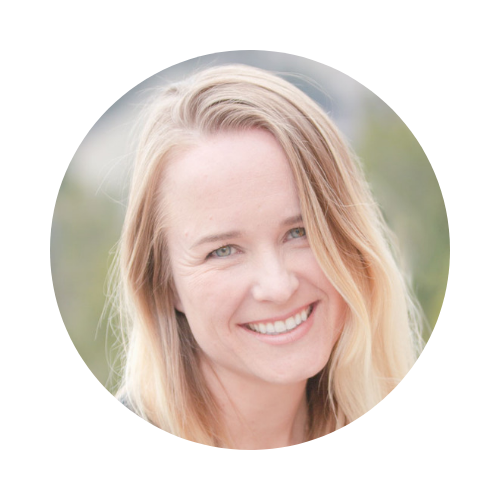 Who: Jeri Renee lives in a log cabin on a mountain in Montana with her husband of 10 years, four homeschooled boys, and a silver lab named Zella. Her blog, Mom On a Mountain, shares stories of her life, where few things go as planned, as well as practical advice for caring for your family, home, body, and mind. A recovering perfectionist, Jeri makes the case that, while organization and order are essential for keeping a comfortable home, embracing a little chaos plays an important role in finding balance.
Why You'll Love Her: Jeri's posts are often inspired by unexpected events and inevitable mistakes that teach meaningful lessons. She doesn't shy away from sharing her own mistakes, and she creates a safe space for growth. Follow her on Instagram.
Post with a Great Lesson: YOU'RE A GOOD PARENT
Renee Theresa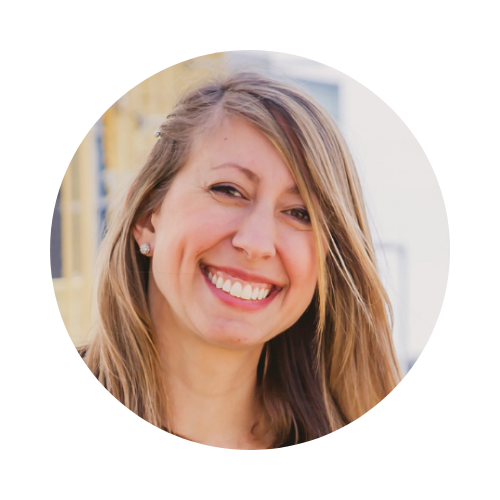 Who: Renee is a full-time working mom and blogger at Simply Snapping Mom. When she isn't blogging about simplifying parenting or photography, she can be found chasing her kids around with a camera.
Why You'll Love Her: Covering topics like mom burnout and how to have tough conversations with your kids, Renee talks to you like your best friend, giving grace, encouragement, and solid advice. Her ability to get through motherhood with humor and relatability will keep you coming back for more. Check her out on Facebook and Instagram.
Post That Will Make You Smile: 5 THINGS I LOVE ABOUT MY POST-BABY BEACH BODY
Rebekah Svensson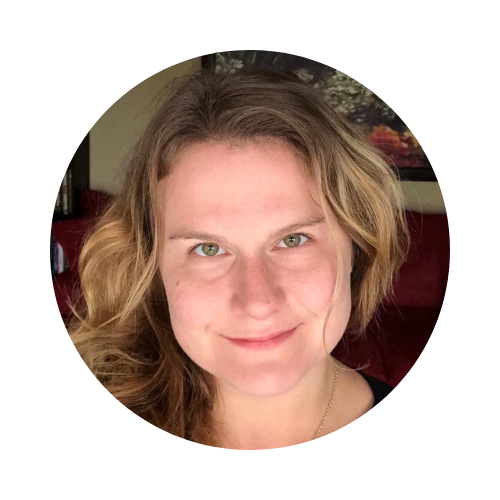 Who: Rebekah Svensson is a wanna-be health nut with an attitude, and she's all about living her healthiest life while keeping it real. She's a bada** wife, special needs mom extraordinaire, chronic illness warrior, slow runner, domestic engineering unicorn, mental health advocate, and Juice Plus fanatic. She blogs at Awkward, Yet Healthy.
Why You'll Love Her: Describing herself as "awkward as hell," Rebekah is an unfiltered straight-shooter with a unique brand of humor. She knows life is hard and she doesn't sugarcoat it. Find her on Facebook and Instagram.
Post with Tough Love: MOMS DON'T NEED 'ME TIME'
Amelia Zamora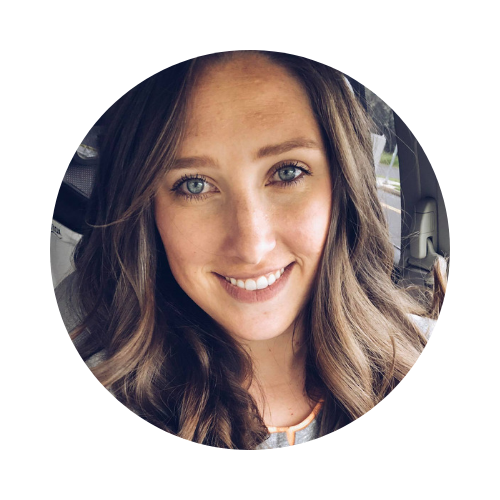 Who: Amelia Zamora is a stay-at-home-mom of 2 girls with a BA in child development and has nearly 10 years of experience working with children. She created Mama Bear Reviews to share the ups and downs of parenting, as well as honest reviews of baby gear and mom products.
Why You'll Love Her: Looking for tips on relieving clogged ducts? Curious if you should buy your baby a bouncer?Want to know what happens when you shave your face? Amelia has got you covered! Her trustworthy reviews and honest thoughts on parenting will keep you coming back for more. Follow her on Instagram.
Post About Marriage: RE-LOVING MY HUSBAND
Kristi Bahgat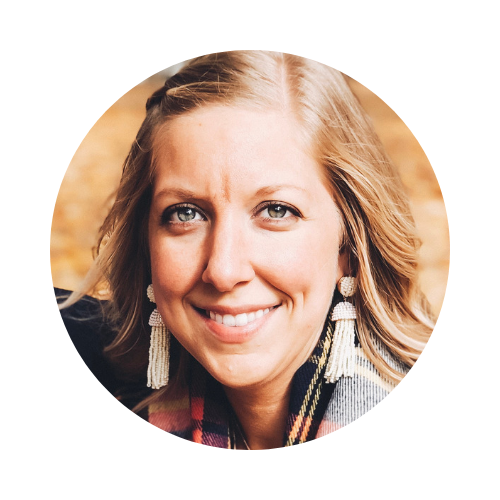 Who: Kristi Bahgat, a wife and full-time working mom of two toddlers, is surviving motherhood with coffee, cussing, and cereal for dinner. Her blog, Keeping Motherhood Real, is a place to connect with and encourage other mamas to be open about motherhood. Through honesty and humor, she shares parenting tips, motivation for life, and a few of her favorite products and recipes.
Why You'll Love Her: Kristi knows there are days you don't feel like being a mom. Kristi, just like you, is tired of cliched, unhelpful parenting advice. Kristi sometimes gets hangry and wants Chick-Fil-A. We are all Kristi. Visit her on Facebook and Instagram.
Post That Cracked Me Up: I LOVED YOU FROM THE MOMENT I ATE
Abby Jacobs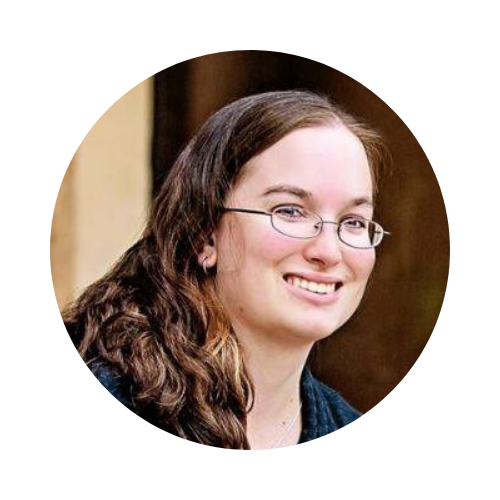 Who: Abby Jacobs is a blogger and stay-at-home-mom to one little boy. Her blog, The Mom Corner, helps moms find purpose, intention, and balance throughout pregnancy and motherhood. When not blogging about pregnancy, babies, toddlers, and mom life, she loves to read and connect with moms through social media.
Why You'll Love Her: Abby's blog is packed with information for so many stages of motherhood, and rather than focusing on the negatives, Abby looks for ways to make the best of the toughest parts of raising kids. Follow her on Facebook and Instagram.
Post with an Important Reminder: DEAR MAMA, YOU WON'T ALWAYS BE THIS TIRED
Sonja Dziekciowski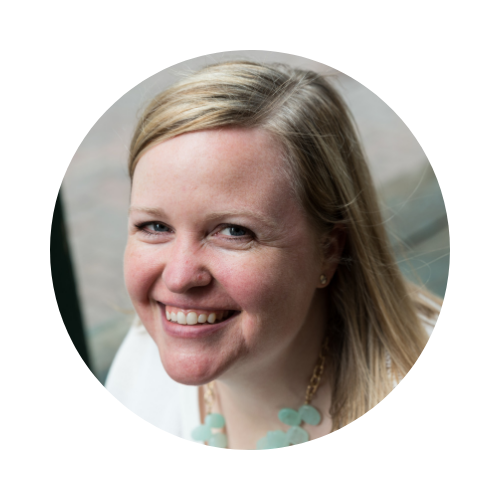 Who: Sonja Dziekciowski is a former elementary teacher and summer camp program director who shares honestly funny tips for surviving mom life through her blog, Too Much Character. As a kid, Sonja's father would continuously tell her that the situations she encountered built character. This is the result.
Why You'll Love Her: Sonja has her priorities straight. She knows what's important (like family and mental health) and what's not (perfection). Sonja mixes real experiences with honesty and humor. Check her out on Facebook.
Post You Must Read: I'M NOT THAT KIND OF MOM
Abigail Nicol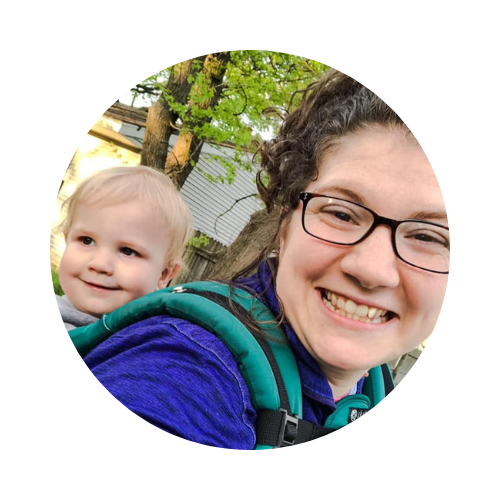 Who: Abigail Nicol is a twenty-something wife and first-time mom to a toddler and a Goldendoodle, as well as the blogger behind The Nicol Nest. She practices gentle and attachment parenting and belives that snuggles and a good talk can fix 87% of life's problems.
Why You'll Love Her: Abigail embraces the mess of motherhood, encouraging other moms to find the beauty in everyday life and to soak up the moments before they pass by. She also understands how different life is postpartum, and offers support and grace to new moms trying to find themselves. Find her on Facebook.
Post with Perspective: THE BEAUTIFUL MESS
Jenna MacDonald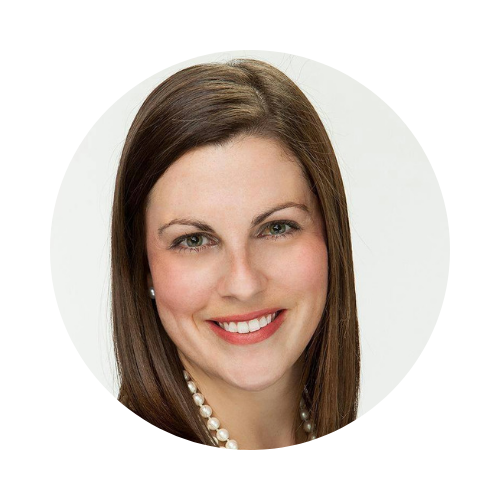 Who: Jenna MacDonald is a mom of two writing about her experiences as she navigates motherhood, exploring and creating with her little adventure crew. Her blog, There's a Shoe for That, will inspire you and your family to live your best life one step at a time.
Why You'll Love Her: With practical tips and sound advice, Jenna shares about her life in a fun and honest way. She also has great ideas for making your house feel like a home. Check her out on Facebook and Instagram.
Post About Mental Health: HOW TO LOOK AFTER YOUR MENTAL HEALTH WITH A NEW BABY
Jennifer Carfora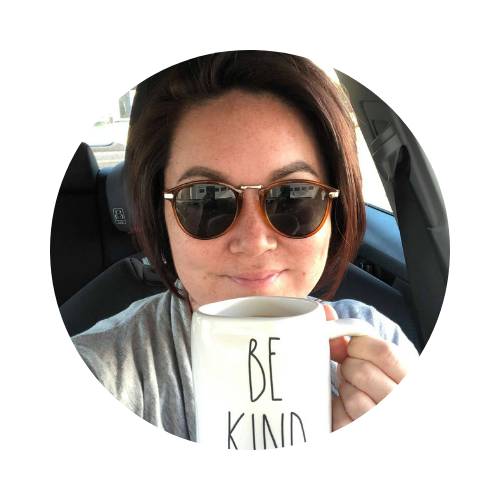 Who: Jennifer Carfora is a mom of two boys, one of whom has DYRK1A Syndrome. Her blog, Failure to Thrive No More, is about parenting, self-care, wellness, and life as a military spouse. When she's not blogging, you can find her watching the latest on Investigation Discovery, toting the kids to appointments, and working as a virtual assistant.
Why You'll Love Her: With tips for special needs moms and reminders to let go of mom-guilt and take care of yourself, Jennifer provides moms with support and encouragement. Her learned experiences will help all moms feel heard and understood. Visit her on Facebook and Instagram.
Post You Need to Read: 3 REASONS WHY IT'S OKAY TO CRY
Ashley Lavoie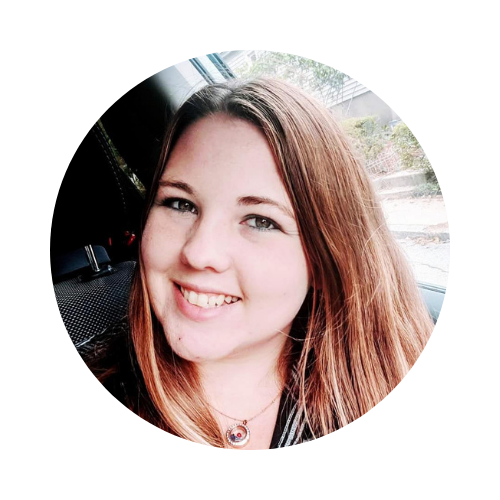 Who: Ashley Lavoie is a freelance writer and mom of three from New Hampshire. She's a special needs parent, combatting Neonatal Diabetes in one son and ADHD in the other and she blogs about both of these conditions frequently at Chronically Caffeinated Mom. In whatever spare time she can muster, she enjoys reading, crafting, and kickboxing.
Why You'll Love Her: Ashley doesn't shy away from the painful and ugly parts of motherhood. Her desire to raise awareness for PTSD, ADHD, and Neonatal Diabetes is inspiring, and her knowledge and resources are full of value. Follow her on Facebook and Instagram.
Post That's Inspiring: THE STRUGGLE TO RISE: MY JOURNEY WITH PTSD
These incredible moms have so much to offer, so please check out their blogs and engage with them on social media.
Comment below: who did you most relate to? Did you find a new (second) favorite blogger? Which of these posts did you enjoy most?
Please share this on Pinterest!
Posts You Might Like: