We are a participant in the Amazon Services LLC Associates Program, an affiliate advertising program designed to provide a means for sites to earn fees by linking to Amazon.com.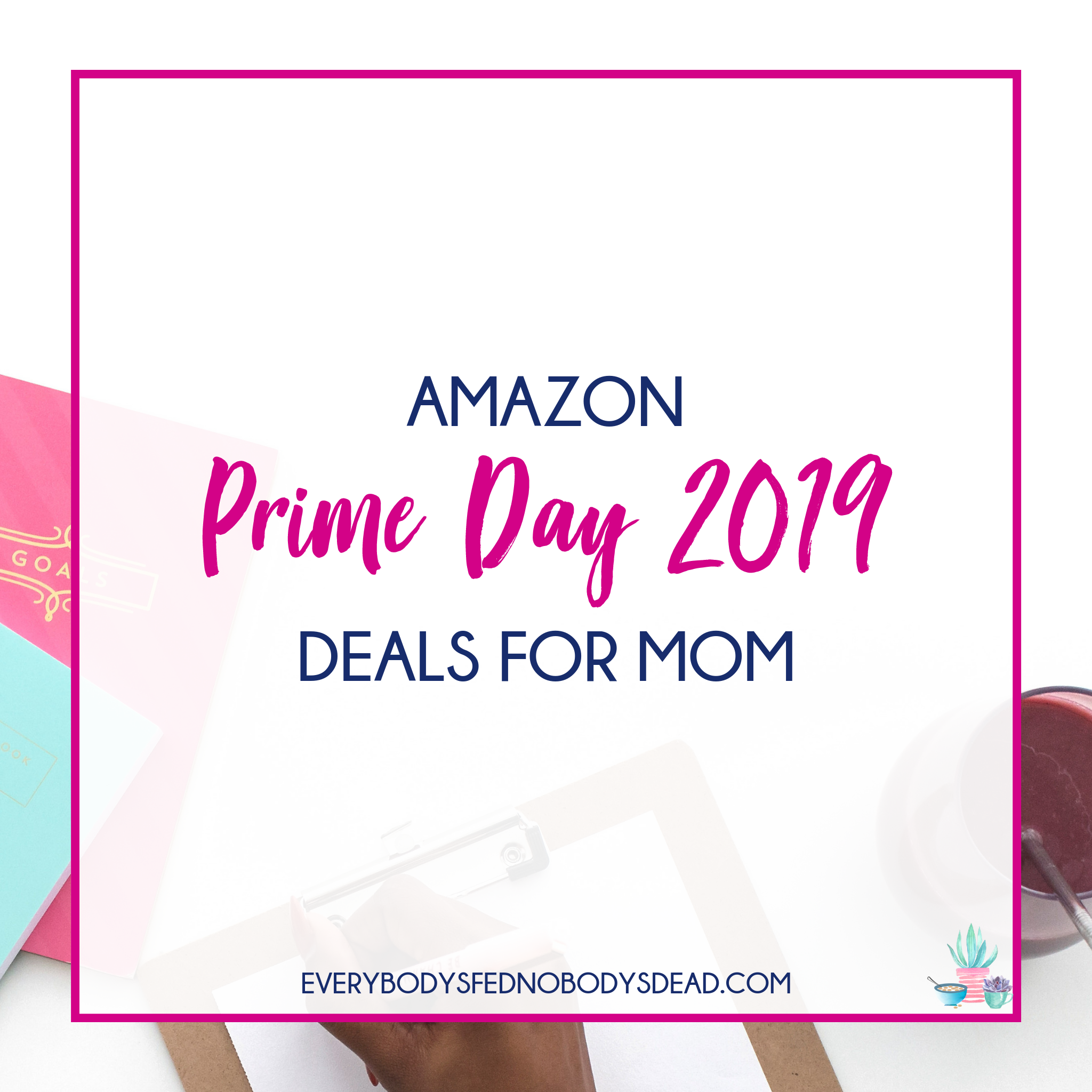 Prime Day 2019 starts at midnight! Are you ready?!?
HOW IT WORKS
Amazon's fifth annual Prime Day begins at 12 a.m. PST on Monday, July 15th, 2019. Lasting a full 48 hours, this will not only be the biggest Prime Day ever with over a million deals, but it will also be the longest! This means you have more time to shop and more deals to score.
You will need a Prime account to take advantage of the great deals, but if you're not already a member, just join for free for 30 days!
Here are a few tips for my thrifty mamas:
Compare deals with competitors like Target, Wal-Mart, and Sears, who will run their own promotions on the same or similar products.
Use websites like CamelCamelCamel to track past prices on items to make sure you're getting a great deal, and FAKESPOT to find out if the customer reviews are legitimate.
Download the Amazon App and search "prime day" for sneak peeks of discounted products, then enable "Personalized Notifications" in the app settings to be notified when those deals go live.
DEALS YOU CAN GET NOW
Can't wait until midnight? These deals are already live! Snag these fantastic deals and #treatyoself.
This deal is crazy, and I totally did a double-take. Snag these now to make #momlife easier! I use my Echo daily to set short timers for my toddler or set reminders when I randomly remember a grocery item I need to get. The Ring doorbell allows you to see, hear, and talk to anyone at your front door, which is a lifesaver when the doorbell rings and you have to race to answer the door while nursing.
Prime Day always gives you the best deals on their Kindles. This Prime Day, choose from a variety of tablets for you and the kids! The Kindle Paperwhite is lightweight with a glare-proof display, and it's waterproof, so take it to the pool for a relaxing read while your kids wear themselves out for bedtime.
Speaking of tablets, these case-protected Fire tablets include a free year of Amazon's FreeTime Unlimited. Kids have access to over 20,000 books, videos, games, apps, and educational content, which means you might get 5 minutes alone. Maybe.
DEALS TO WATCH FOR
Below are items that have been discounted during previous Prime Days, or items that Amazon has already informed us will be discounted. You can check out the "sneak peek" section of the Amazon app to find items that you can "watch" (Amazon will notify you when that item becomes available).
The Instant Pot is always a huge seller on Prime Day, and for good reason. The popularity of the Instant Pot has filled the internet with recipes, and for moms like me who hate cooking, having a fast and almost fool-proof way to get dinner on the table is easier than ever. My favorite way to use the IP is to cook frozen chicken breasts when I forget to thaw them before dinner.
As if moms don't already have enough to do, apparently we're also supposed to vacuum our homes regularly. I'm lazy, so I have no problem letting my carpet go a while between vacuuming; doesn't the dirt help boost our immunity?!? But if you don't enjoy walking on gross carpet, robot vacuums are a pretty cool way to take another chore off of your to-do list.
Mama, I hate to break it to you, but you probably need new pots and pans. Teflon doesn't last longer than a few years, and using scratched pans can lead to those chemicals leaking into your food. This impressive deal is 40% off, and I doubt it will last long.
I know what you're thinking – why would I include notebooks on this list, right? But hear me out! It's important to remember that Prime Day isn't just great for major purchases, but it's also a great time to save on those things you need all the time, like snacks, paper towels, and shampoo. With school coming back soon and the cost of school supplies always on the rise, don't forget to check your kids' school lists for things you could get a good deal on. You might save a few bucks on calculators, backpacks, pencils, and notebooks!
CROSS YOUR FINGERS FOR THESE DEALS
If you've ever shopped Prime Day, you know that there are constantly new deals being added, so it's a good idea to have your app notifications on and visit and refresh the page regularly. Below are some of my favorite Prime items that may or may not be discounted during Prime Day. If you find something you love, keep an eye on it and you might snag a great deal!
Good luck with your Prime Day 2019 shopping! 
Find something awesome? Come back here and tell me what you scored! And please share this post with your fellow mom-friends.
Posts You Might Like: