We are a participant in the Amazon Services LLC Associates Program, an affiliate advertising program designed to provide a means for sites to earn fees by linking to Amazon.com.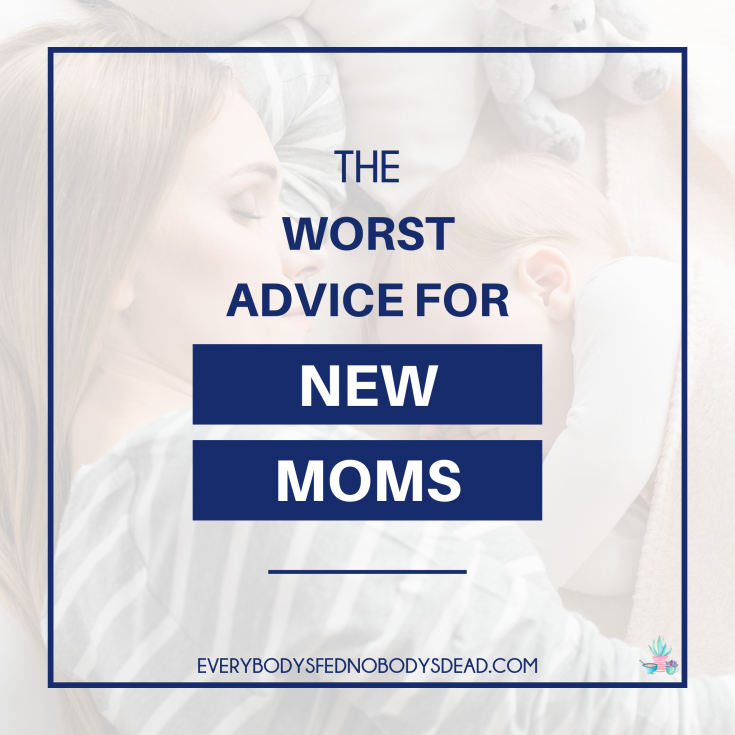 As soon as you say "I Do", it never fails that someone you know will wonder when you'll have a baby.
They might even ask if you're "trying", or offer advice about your ticking biological clock.
Then when you become pregnant, people feel the need to weigh in on everything. Being pregnant, giving birth, and having a kid means spending the rest of your life receiving unwanted, and often unhelpful advice.
I try not to let it get to me, and I try to respond with kindness. I know that people really are just trying to be helpful in their own way.
It can also be fun to have prepared responses ready for intrusive questions, such as responding with "Thank you for your concern about my sex life," when a stranger asks if you're done having kids!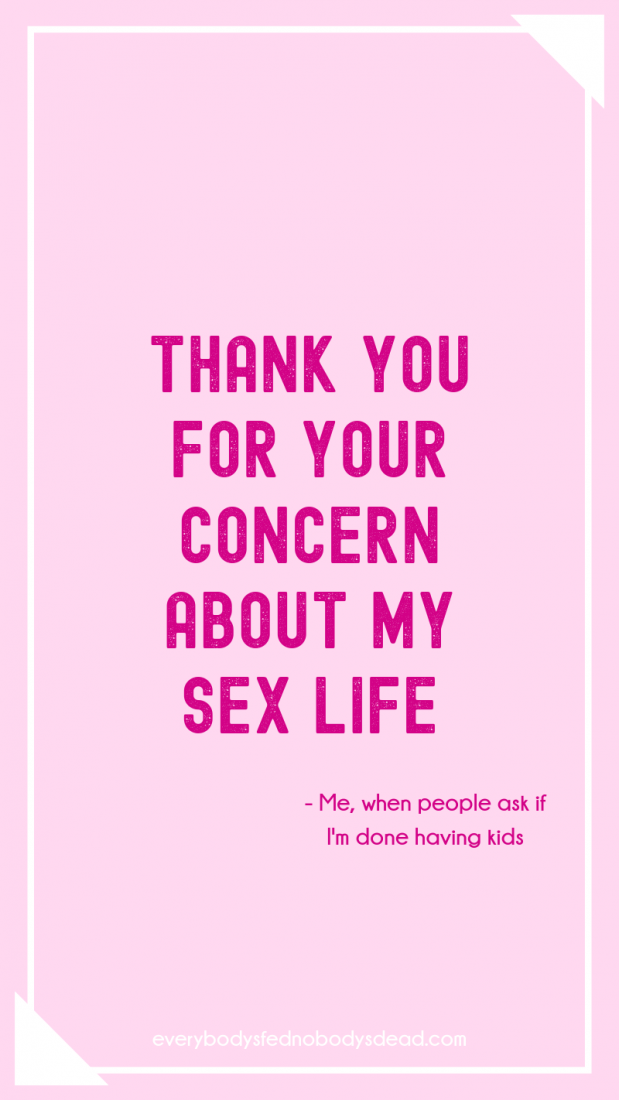 However, there is one piece of advice that I have a hard time responding kindly to because it irks me to no end.
Don't tell me to sleep

when

the baby sleeps.
"Sleep when the baby sleeps" is the worst parenting advice I've ever heard. I polled my fellow mom friends and was surprised to see this sentiment repeated quite frequently.
Please stop saying this to new moms.
Sleep deprivation is no joke, and there's a reason Navy Seals use it in training. Suggesting that sleep is as easy as 'just sleeping when the baby does' can dismiss the insane sleep deprivation that new moms experience. It also downplays the anxiety many new moms feel.
Imagine you're running on no sleep while dealing with a screaming infant.
Exhausted and nearly delirious, you spend the next hour trying to get your baby to fall asleep for his nap. If you're lucky, he's in his crib and not on top of you. You leave him in his room and relax because it's finally quiet.
But then you realize that he's already been asleep for 10 minutes, and since he usually only sleeps for 50, you now only have 40 minutes alone.
Do you indulge in some self-care and shower for the first time in 2 days? Do you dig through the fridge to find something to eat since you're starving from breastfeeding? Or do you lay down and try to nap?
You decide to take a quick shower before you nap, but it's not relaxing because your stomach is growling, and your baby fusses on the monitor, making you worry he's awake.
You snuggle up in bed and hear phantom cries from the monitor. You're super stressed from dealing with, well, everything. You play on your phone for 10 minutes, trying to wind down, and you finally begin to fall asleep.
Twelve minutes later, your baby's screams jolt you out of bed, as his nap ends early. Now you feel guilty for not getting anything accomplished during his nap, and your body feels even more exhausted from the small taste of sleep you got.
If by some magic this doesn't apply to you, and you've always had success sleeping when the baby sleeps, that's awesome.
But please know that's not the norm, and it makes many new moms feel guilty. Many new moms feel stressed about the loss of control, and adding napping to the to-do list can seem daunting.
Instead of offering cliched advice and platitudes, offer sympathy, and acknowledge the hardship. Even better, offer to come and watch the baby while the mom naps!
So yeah, I'll sleep when the baby sleeps. And do laundry when the baby does laundry, pay bills when the baby pays bills, and shower while the baby showers.
Do you agree that this is the worst advice? Let me know your thoughts in the comments below, and please pin this for your fellow mom friends.
Posts You Might Like: