We are a participant in the Amazon Services LLC Associates Program, an affiliate advertising program designed to provide a means for sites to earn fees by linking to Amazon.com.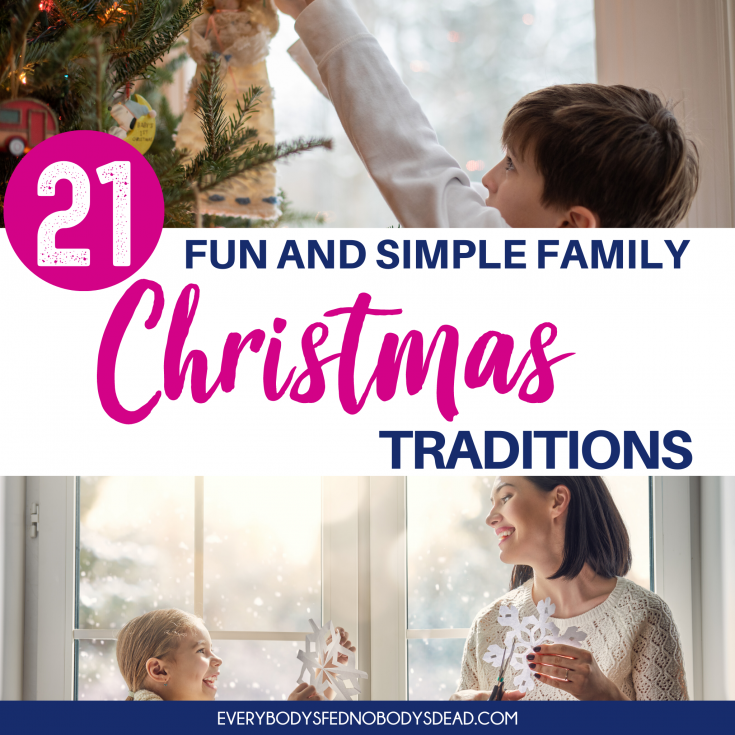 Christmas is here, and with it comes so many feelings and mixed emotions. Though we dream of a perfect Christmas filled with love, memories, family, and friendship, the holidays are rarely perfect. The pressure to create the perfect Christmas can be a heavy mental burden, especially for moms.
Family Christmas traditions are a wonderful part of the holiday season, but it's so easy for traditions to become a stressful race to do everything. Social media is filled with kids decorating cookies, wrapping presents, and ice skating, and as moms, we feel the need to give our kids as many memories as possible.
So if you're reading this list trying to find Christmas traditions that won't eat up all of your time, money, and sanity, I'd encourage you to take a step back and evaluate what your goals are for the holiday season.
If you just want to get through December without killing your in-laws, that's okay. If you'd like to do less this year and just relax, that's also okay. Heck, you can even go all "Christmas with the Kranks" and skip Christmas for a cruise!
My point is, Christmas doesn't have to be anything, and if you're losing your sanity for the sake of the societal expectations of a perfect Christmas, you're setting yourself up for failure.
Mama, give yourself a break. Seriously, you don't have to do everything (or anything) this Christmas.
But if you aren't overloaded already this holiday season, and you want to start just a few, simple Christmas traditions as a family, I've got you covered.
Here are 21 Fun and Simple Family Christmas Traditions:
Decorate Cookies
Here's the thing, I couldn't have a list of Christmas traditions without including this one: making Christmas cookies. This is a time-honored tradition that almost everyone has done at some point.
That being said, it's not actually a regular tradition in my house. In my opinion, it takes too much work and involves far too much clean-up.
I'm not sure what I was thinking, but I recently agreed to bring 5-dozen Christmas cookies to a cookie swap. Clearly, I'm completely insane, but it was a moment of weakness and I really wanted some cookies.
Anyway, if you love the idea of your house smelling like baked goods and your kids are thrilled by the idea of covering your kitchen in red and green sprinkles, consider (gasp) premade cookies or premade sugar cookie dough. You know, the cookie dough you walk by in the grocery store pretending you don't want to eat straight out of the wrapping.
Seriously, it's once a year. If you have enough on your plate this holiday season, find ways to cut corners where you can.
Also, feel free to skip the gingerbread house. It makes such a huge mess, and it can be frustrating trying to keep the house together long enough to decorate. I promise, your kids will still feel loved.
Decorate the Tree Together (Or Don't)
As a kid, I loved decorating the tree with my family. We'd reminisce over forgotten ornaments and my mom would tell us stories and memories about the ornaments as Christmas music played in the background.
Something I've realized since having a toddler is that decorating the tree as a family just isn't quite the same until the kids get older. Sure, the kids can help, if your ornaments aren't breakable and you don't mind them clustered on the bottom branches.
But if that makes you crazy and you want your kids to leave the tree alone, give them their own!
Depending on their age, felt trees are easy for babies and toddlers, or you can give kids a small fake tree to decorate however they want.
Everyone doesn't have to be decorating the same tree. Play some music and look at ornaments together as everyone decorates their own trees!
New Ornaments
Throughout my entire childhood (and some of my adult life), my grandma gave me a yearly Christmas ornament that signified something important in my life that year. She'd write a note under the ornament box lid with the date and a brief explanation of why she chose that ornament.
This yearly gift helped me feel seen and valued (#enneagram4), and when I left home, I had enough ornaments to decorate my own small tree.
Now my husband and I continue this tradition for our daughter, as well as getting a yearly family ornament to add to our tree. We've purchased ornaments from the tree farm we visit annually, we've bought ornaments to signify major life events (new home, new baby, etc), and we've had custom ornaments made with family photos on them.
Christmas Light Scavenger Hunt
Without a doubt, checking out Christmas lights is one of the best parts of the Christmas season. Living in the suburbs of snowy Minnesota means our local neighborhoods are covered in Christmas lights and decor, and often for longer than the month of December.
One evening before Christmas we put on our pajamas, pile into the car with hot chocolate or a holiday treat, and we drive around for an hour checking out all of the best lights in our area.
Thanks to some great light scouting from stmamom.com, every year we have a pre-made light route that takes us by all the can't-miss houses!
And our drive wouldn't be complete without a checklist (I'm a list-maker). Turning the drive into a scavenger hunt keeps everyone alert and excited as we try to complete the entire list in under an hour.
Click below to download your own copy!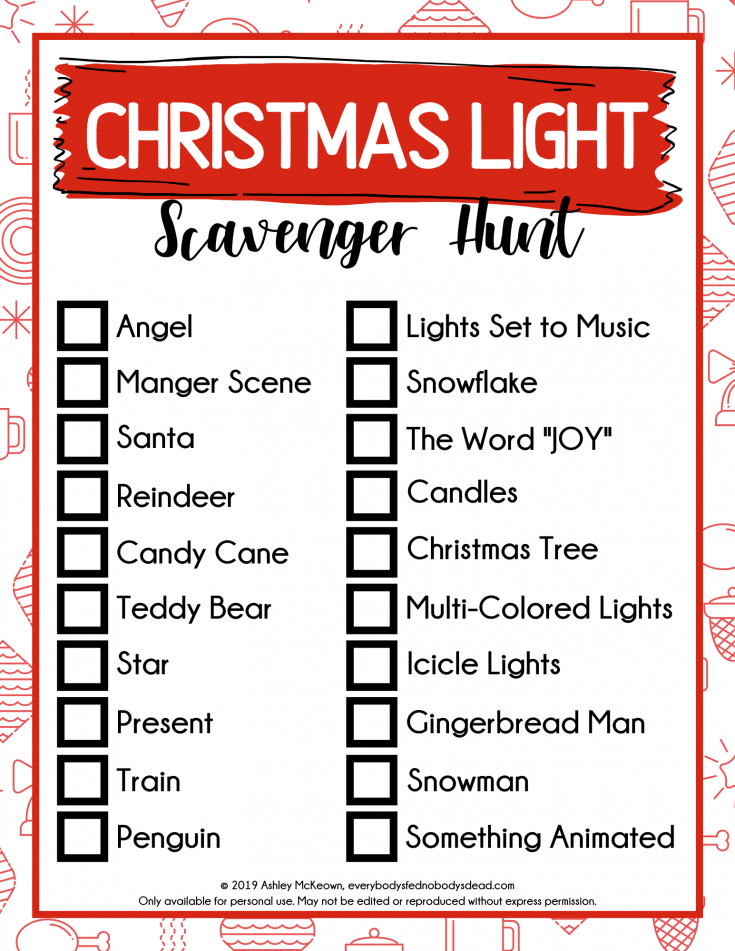 Cut Paper Snowflakes
Paper. Scissors. Tape.
If you want something easy, paper snowflakes are the winner. Younger kids can help cut pre-folded paper (or tissue paper) and older kids can search online for intricate patterns to master.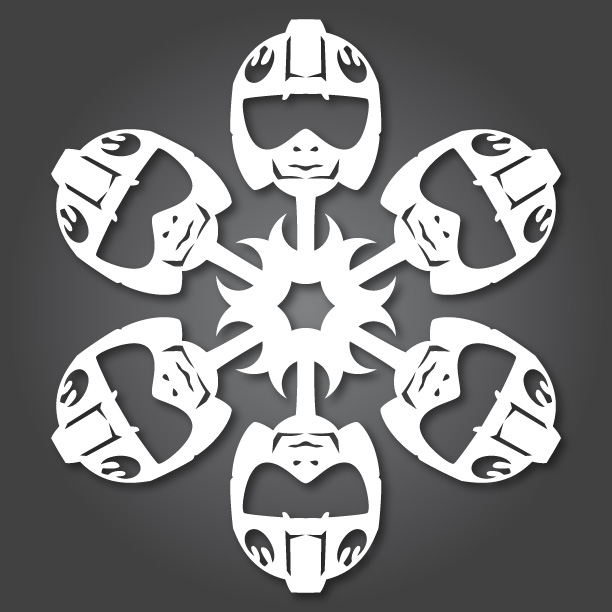 Let the kids tape the snowflakes to all the windows so it feels like winter!
Sibling $5 Gift Swap
As a kid, I loved giving my sisters gifts that I picked out and wrapped for them, and it's amazing what you can find at Dollar Tree or Five Below!
This is also really customizable. One year my siblings and I bought each other the weirdest things we could find at the dollar store – obviously, this provided everyone with great memories and lots of laughs.
Let your kids feel generous and independent as they pick and wrap presents themselves. Mom and Dad can even join in for a white elephant gift exchange!
Merry Money
Merry money is a Christmas currency for kids that can be earned by doing chores or other tasks.

It is then used to buy gifts for others.

It could be for children's siblings or they could even use their Merry Money to buy gifts for Mom and Dad.

The only restriction for Merry Money is that it must be used to purchase things for other people. Merry Money can't be used on yourself.

Stacy Craft, Protecting Your Pennies
Brilliant, right?!? Pair this tradition with the sibling gift swap to make the kids "earn" money to buy gifts. You'll get extra help during the holidays, the kids will feel accomplished for working hard, and Christmas gifts will be thoughtful and personalized.
Learn more (and get some chore ideas) at Protecting Your Pennies, where you can also print Merry Money!
Fill a Shoebox
In the last 30 years, Operation Christmas Child has provided shoeboxes filled with gifts to over 168 million kids worldwide. These shoeboxes are lovingly filled with toys and necessities for children living in poverty who likely don't receive anything for Christmas.
Following the guidelines for acceptable shoebox items, your family can purchase items and build a box, then track it overseas to see where it ends up.
Finding things for the shoebox is fun, but more than that, it's a humbling reminder of how incredibly blessed we are to live in America. I strive for my kids to grow up aware of their blessings so they can find ways to share their blessings with others. Filling a shoebox is just a small way to cultivate a heart of giving.
You can also search for "adopt a family" in your web browser to find local organizations in need of donations for families.
Christmas Eve Pajamas and Book
I always knew that on Christmas Eve I'd get to open one present: my new pajamas. They were always fuzzy and winter-themed, and sometimes they were footed.
This practical tradition makes getting needed clothing a fun part of the holiday season, and a new Christmas book helps build a library of books the kids will look forward to reading every December.
If you're into the 4-gift rule for Christmas (want, need, wear, read), this tradition will fit in perfectly!
12 Nights of Christmas Movies
As a family, make a list of all your favorite Christmas movies, then watch one every few nights in the weeks leading up to Christmas.
Another tradition that's super customizable and flexible, Christmas movies are a great way to wrap up long days of baking, wrapping, and travel. On the days where time is limited, watch a cartoon that clocks in under 30 minutes, and on snow days, opt for a longer movie paired with popcorn and hot chocolate.
Add new movies to the list every Christmas so you can rotate movies yearly. But make sure to watch White Christmas every single year, since it's the best.
If you need ideas, check out my favorites below to get started on your own list!
Living Room Campout
Grab your sleeping bags and flashlights – it's time to go camping! In the living room, obviously. Unless, you know, you live somewhere warm, unlike Minnesota.
Kids love the thrill of sleeping somewhere other than their rooms and spending the night together as a family will be a treasured Christmas memory.
Campout under the Christmas tree lights and enjoy a Christmas movie (two traditions in one night!) as the kids fall asleep snuggled close.
Family Snowball Fight
Though not necessarily a Christmas tradition, it can be a great way to get out and make memories without breaking the bank, minimal effort required.
Sure, a yearly trip to go tubing or skiing or skating could be incredible, but those things require time, money, and planning. Instead of worrying about doing all the things every year, save the bigger experiences to do every few years and make your yearly tradition something that can be done spontaneously on a Saturday afternoon.
One New Christmas Decoration
I absolutely love Christmas decor and as soon as it hits store shelves I want to go buy it all. Since I can't (because my husband thinks that would be insane…), I go window shopping, and I limit myself to only a few new pieces of decor each year. I love Bing Crosby's White Christmas, and I'm always searching for things that say "Merry and Bright."
But no matter what, I always buy a small decorative tree. I have well over a dozen small trees in all sizes and materials, and I place them all over my home when I decorate.
A family tradition of buying one new decoration a year keeps the budget intact while still allowing everyone to help pick out something special to add to the Christmas collection. Like ornaments, decorations can hold memories, and every year it's exciting to open up the box(es) of Christmas decor as a family.
This tradition also keeps the kids more interested when you're out shopping since they're helping find something special.
Family Picture in Front of the Tree
Maybe you don't have the time or money to take professional family photos or send out yearly Christmas cards, but you can still take a family picture!
Just gather everyone in front of the tree for a family picture, and recreate the picture every year. You'll have a photo to commemorate every Christmas with no money required.
As a bonus, post that picture to social media as a digital Christmas card for your family and friends.
Homemade Ornaments
Help your kids build their ornament collections by letting them make or decorate their own ornaments! This is also another reason to give kids their own little trees – you can display the nicer ornaments on the main tree and keep the handmade ornaments out of the living room.
Keep it super simple by using precut wood ornaments kids can "paint."
If you're looking for something a little more advanced, or you want to get in on the crafting, here's a list of DIY ornaments you can make as a family: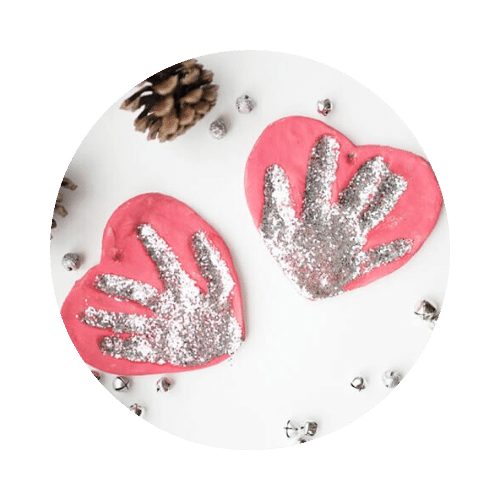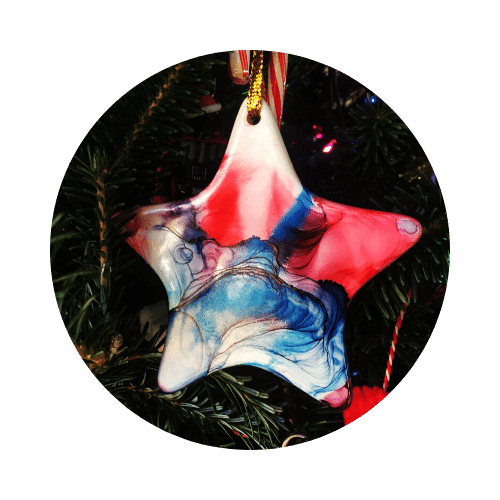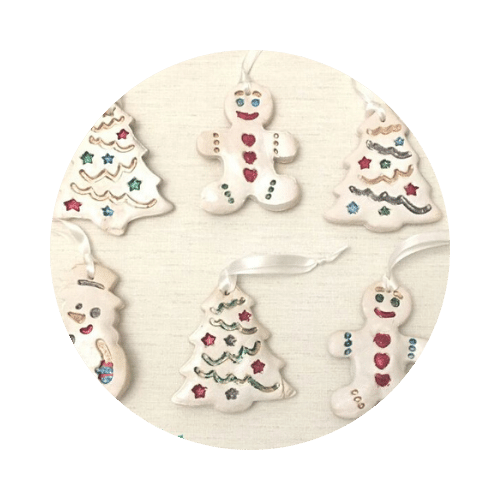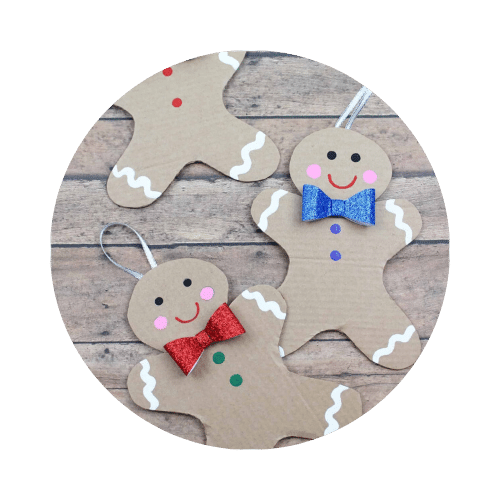 Letters to Santa
Kids are never too old to write to Santa, and there are even places that will send back reply letters! Encourage kids to not just ask for presents, but to tell Santa what they're thankful for and what they've done for others this year.
Once the kids have written their letters, don't forget to take a picture or photocopy the letters to keep as a memory. Then let the kids drop their letters in the mailbox and wait to see what happens.
For information about where to send letters and how to get replies, check out the Los Angeles Times and PackageFromSanta.com.
Christmas Puzzle
Take a break from the holiday stress and put together a Christmas puzzle with your family. You could make it a one-day activity and race to see who can place the last piece, or you can set the puzzle out to be worked on slowly over the course of a week.
Puzzles are an activity almost everyone can participate in, and if you purchase two or three different puzzles, you can rotate between them each year, making a lasting and affordable tradition.
Celebrate Jesus's Birthday
It can be easy to get lost in the hustle and bustle of Christmastime, but it's important to find ways to remember the real reason for the season.
Since I like to keep things as simple as possible, I suggest lighting a candle on a cupcake and singing Happy Birthday, then reading the story of Jesus's birth.
If you want to do more, you could throw a party, bake a cake, or make cards. Finding ways to shift the focus to Jesus can be fun and memorable, as well as a powerful tool to encourage your children's walk of faith.
You can check out 5 Ways to Plan a Birthday Party for Jesus for even more ideas.
Candy Cane Hunt
Before you decorate your tree, be sure to buy a few boxes of candy canes. The day after decorating the tree, hide the candy canes all over the house and have your kids race to find them all and put them on the tree.
If you live somewhere warm, you can hide the candy canes outside.
Make sure to hide the candy canes well so the kids will leave you alone for a few minutes. You could also hide all but one so the kids spend extra time hunting for the missing candy cane…
The Christmas Pickle
Though no one is quite sure how this odd Christmas tradition first began, the pickle ornament has become a staple in many homes, including my own.
After the kids have gone to bed on Christmas eve, simply hide a pickle ornament deep within the Christmas tree branches. The first person to find the ornament on Christmas morning gets to open the first gift.
It's silly, but everyone loves it, and I'm a fan of anything that makes me smile when it's 5 am and I just want to go back to bed.
You can snag a pickle ornament on Amazon, Pier 1, or even Dollar Tree.
Decorate Christmas Tree Cones
Mine definitely never turn out this pretty, but kids love this cheap, edible craft!
Keep it simple by purchasing pre-made frosting and spreading it on the sugar cones with a butter knife, then give your kids candy to decorate however they wish.
These Christmas trees are much sturdier than gingerbread houses, and even young kids can help place the candies.
Check out The Suburban Soapbox for decoration tips and supplies.
Christmas traditions are not mandatory.
If this list of Christmas traditions made you feel stressed just thinking of all the things you'd have to add to your to-do list, you may not be ready to add more to your plate this holiday season.
But if one or two of these items sound like a fun way to spend time with your family, go for it! Pick an activity that fits your family, and throw yourself into it. Buy the supplies, put your phone on silent, and spend some special time engaging with your husband and kids over a puzzle, watching White Christmas, or decorating sugar cones.
Mama, I hope your Christmas is filled with love, laughter, and great memories, and not with stress and being overwhelmed.
And if you hit your breaking point, lock yourself in the bathroom with some apple cider and enjoy some Christmas cookies, guilt-free!
Posts You Might Like: