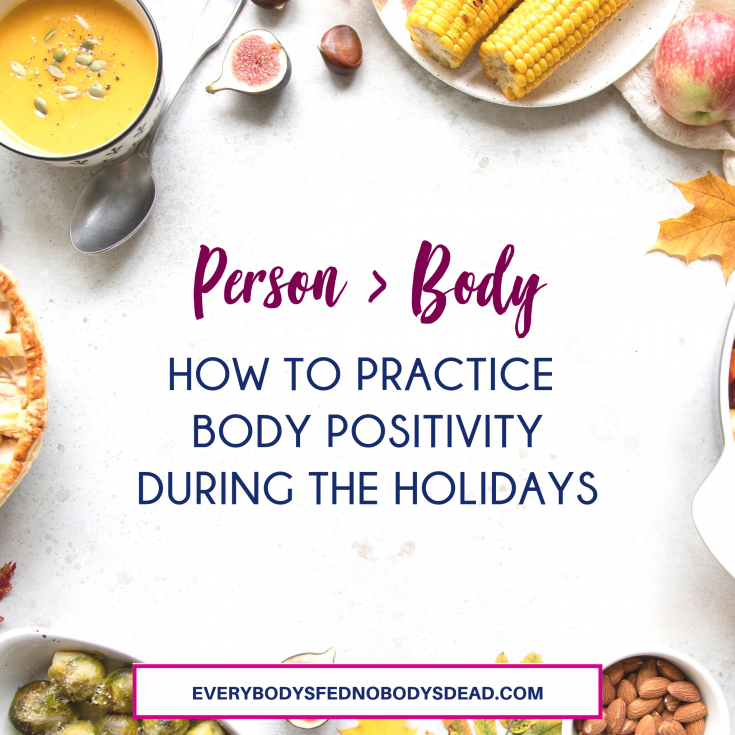 Body positivity and holiday food:
As wonderful and delicious as holiday food can be, there's often a feeling of guilt associated with indulging during this time of year. It's really easy to get wrapped up in counting calories at Halloween, or avoiding baked goods at family gatherings.
I know because I've been there. This year I was diagnosed with PCOS, a hormonal condition that is heavily influenced by what I eat.
[Read more…]

about How to Practice Body Positivity During the Holidays